Mazda should build the sexy Roadster RS Racing Concept right now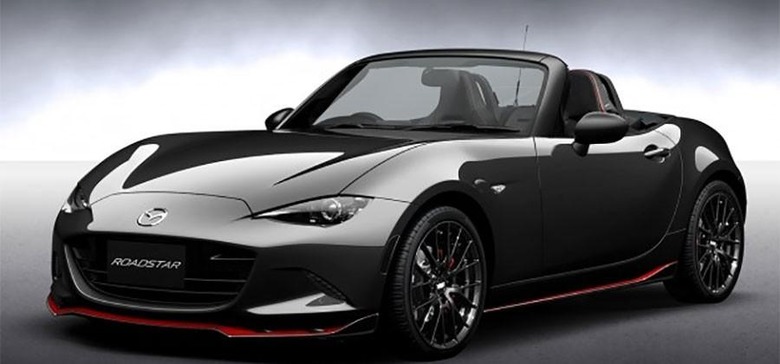 It's time for the Tokyo Auto Salon and Mazda has shown off three concept cars that will be on display at the show. The coolest of the trio is the roadster RS Racing Concept based on the new MX-5. This little black beastie had red trim around the bottom and an aero package fitted that looks fantastic.
Another big addition to the Roadster RS Racing Concept is height adjustable suspension, which suggests that the car has coil-overs from the factory. It looks fantastic and here's hoping that Mazda actually builds this concept and sells it in the US.
The next is the CX-3 Racing Concept, a four-door cruiser that is gussied up in fancier clothes. It has red aero tidbits on the outside, red brake calipers, and nice wheels with red strips on the rim. It looks very nice, but doesn't look like it would be at home on the racetrack.
The final concept is the Atenza Racing Concept. The car also gets some aero tidbits on the outside, but no red trim. The wheels are nice and racy looking and while we can't see the inside, it's apparently done in Alcantara. Put Alcantara in anything and it immediately gains 4-seconds per lap on the Nurburgring.
SOURCE: Car and Driver