Mazda preparing Skyactiv-D Clean Diesel engine for 2013 24 Hours of Le Mans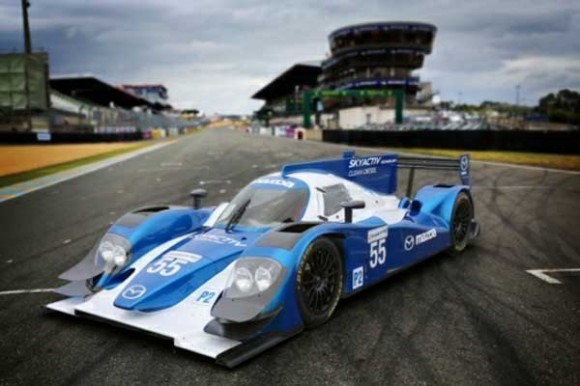 One of the most famous races in the automotive world is the 24 Hours of Le Mans. This race brings out some the highest tech prototype cars and other race cars in the world as they compete in a race that spans a full 24 hours non-stop save stops for fuel, tires, and driver changes. To say the 24-hour race is grueling on an automobile would be an understatement. Mazda has announced that it's preparing a race car powered by a clean diesel engine for the 2013 race.
Mazda Motorsports announced today that it would be selling racing versions of the Skyactiv-D Clean Diesel engines to teams competing in the LeMans Prototype 2 or LMP2 class. The special turbo diesel engines are being developed jointly by Mazda Motor Corporation, Mazda North American Operations, and SpeedSource Race Engineering. The development and dyno testing has already begun and on track testing will begin late this year.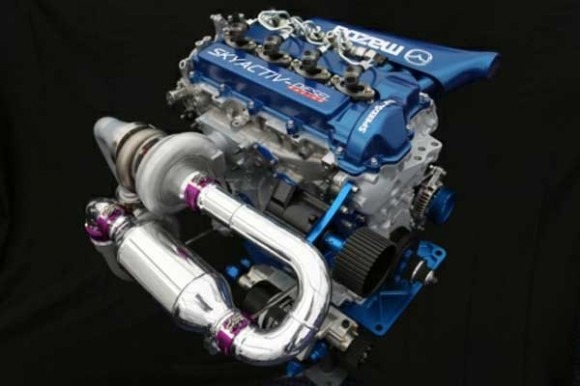 The engines are stock-block Mazda Skyactiv-D 2.2-liter diesel four-cylinder, dual-stage turbocharged engines. Mazda promises outstanding performance and fuel economy along with the reliability needed for a 24-hour continuous race. Mazda says the first customer for the engine will be Dempsey Racing. The team is owned by actor and race car driver Patrick Dempsey.