Mazda discloses safety defect that may cause cars to suddenly brake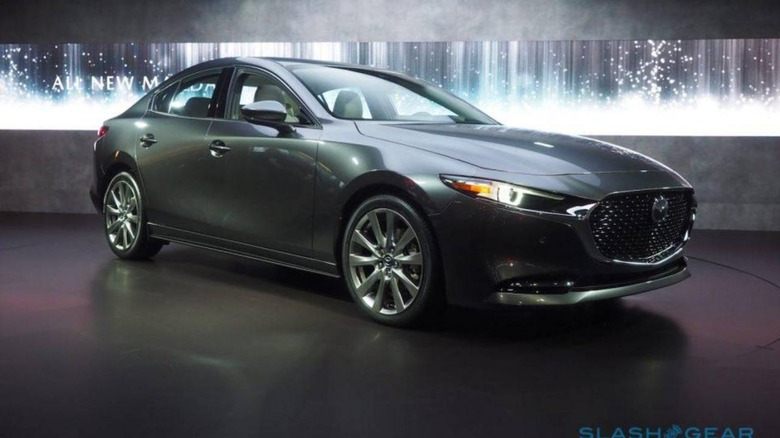 In a statement last week, Mazda North American Operations announced that it had discovered a 'safety defect' impacting some of its 2019 and 2020 Mazda3 vehicles. The National Highway Traffic Safety Administration (NHTSA) has received a Part 573 defect notification about the matter, according to Mazda, which says that the problem involves the 'inadvertent activation' of its emergency braking system.
In the disclosure published on the Mazda USA website, the automaker said that the newly discovered 'safety defect' involves the Smart Braking System (SBS), an automatic emergency braking system, found on some of its 2019-2020 Mazda3 vehicles. More than 35,000 of these recalled vehicles are located in the United States and its territories.
This particular issue isn't due to an actual physical issue with the car, but rather due to what Mazda describes as 'incorrect programming' in the SBS control software. With this issue, the system might detect an obstacle in front of the car when there is none, causing it to activate the emergency brakes to avoid the collision.
Because this is emergency braking, the brakes are applied with quite a bit of force, meaning someone behind the car may not be able to stop in time, resulting in a rear-end crash. Mazda says drivers will see a warning message and hear an alarm when the SBS system is triggered by this defect.
Fortunately, Mazda says there haven't been any reports of injury or death resulting from this defect. The company didn't include any information about when it anticipates the repairs under this pending recall will take place. The automaker likewise doesn't provide any details on how it will go about this repair — whether it will be a quick reprogramming session or if more involved work will need to take place.