Maxx Digital DVD player mimics the PSP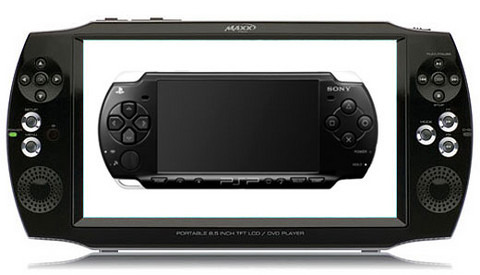 I like many others love my PSP and it turns out that Maxx Digital has a similar fondness for the portable gaming device. Actually, they would just like to borrow a few of the design qualities.
The Maxx Digital DVD player features an 8.5" LCD screen, which if you find your PSP screen too small to watch movies on would be a nice upgrade. Especially, if you do love the look of the PSP overall.
It will play DVD, DVD+/-R, DVD+/RW, CD, CD-R/RW, VCD and SVCD formats. The PDV-8500BLK DVD player is currently being sold on Amazon for about $120.
[via technabob]