Maximus Smart Motion Security Light has a 1080p camera, motion detector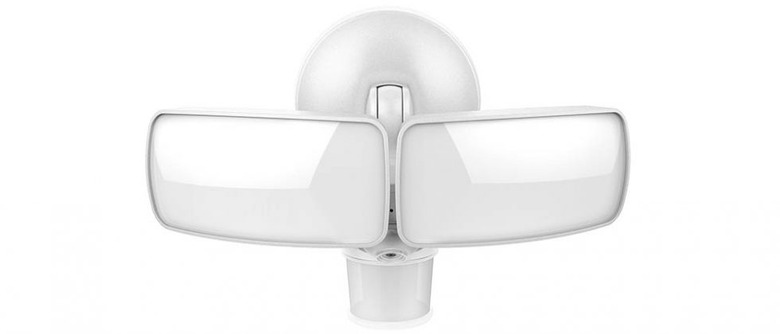 Maximus has introduced a new home security product, the Smart Motion Security Light, a connected floodlight with smart features like a two-way speaker, a WiFi camera, and other functions to help prevent thefts and other issues. The motion detector is able to detect motion in up to a 70ft range, triggering a notification on the owner's phone and allowing them to do things like turn on a siren.
The floodlight features a 1080p HD video camera that records any potential prowlers who may come within the range of the light. The unit connects to the home owner's WiFi and sends an alert to a mobile device like a smartphone when motion is detected. The homeowner can then choose to trigger a siren or talk to someone nearby using a built-in two-way speaker.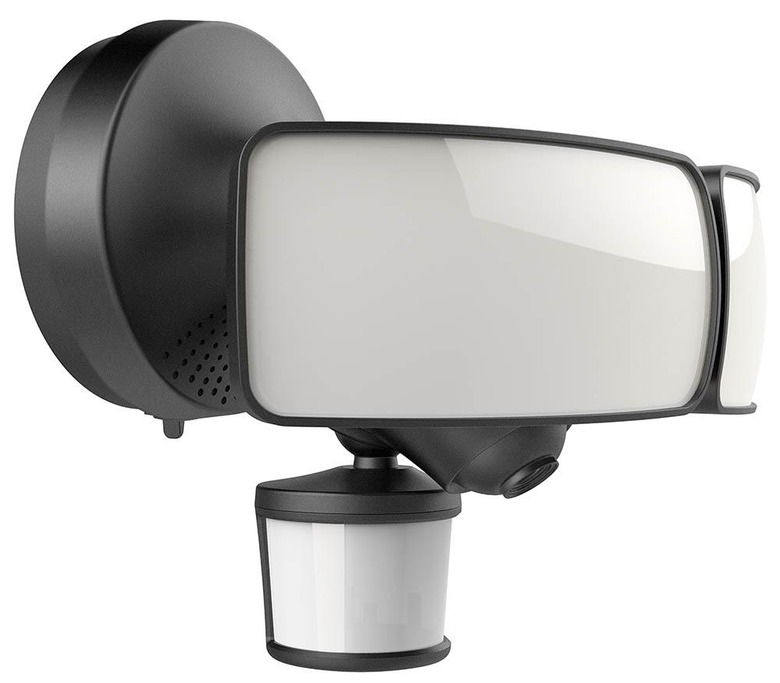 The related Kuna mobile app has been updated with a new user interface, which allows users to directly call 911 if they see an issue from the camera feed. This smart light also has Alexa integration, enabling users to issue voice commands. Because this is an outdoor light, it is rated for humid and wet environments. The light can also be dimmed.
The light has a 2400 lumen output and the detection range spans 270-degrees. Users are provided with a 155-degree wide-angle FOV through the mobile app, and also have a zoom feature available. The camera also has full-color night vision, which is atypical on such cameras. The company plans to offer its Smart Motion Security Light in the second quarter of this year for $249.99 USD.