Maxell MXSP-1100 iPod & iPhone speaker system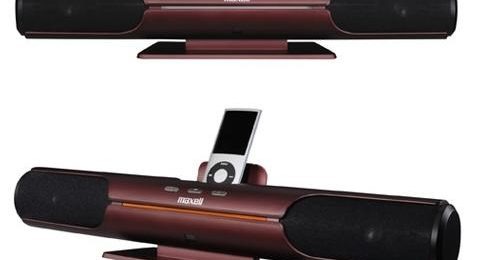 Maxell have updated their MXSP speaker dock to fit the latest iPod nano and touch models, as well as the iPhone.  The MXSP-1100 is compatible with all Apple's iPod and iPhone range thanks to a universal cradle, and has twin 4.2W speakers with 80Hz to 20kHz frequency range.
The iPod sits in a flip-open dock at the top of the speaker system, and there's a compact remote control.  An optional 60-minute sleep timer can be set to shut the system off, and a 3.5mm input socket means non-Apple sources can be plugged in.
Measuring 75 x 422 x 61mm and weighing 630g (without iPod), the MXSP-1100 is reasonably portable, too.  It runs off the mains and will go on sale – in Japan at least – on November 25th, price to be confirmed.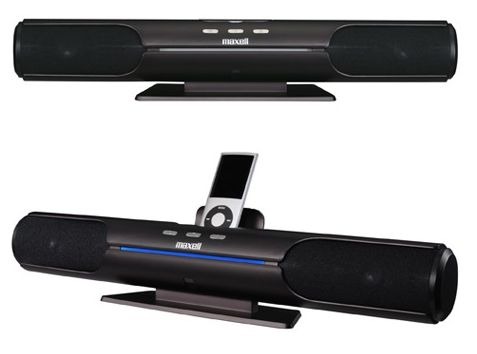 [via Akihabara]