Maxell MXSP-100P Pouch with Speakers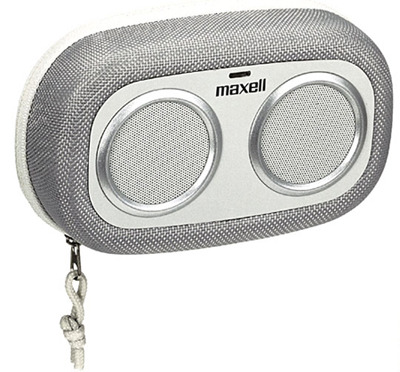 Since you have to carry around your precious shiny mp3 player in protective casing anyways, why not carry it in a case that can multi-task as speakers. New from Maxell is the MXSP-100P, a very compact pouch for your mp3 player that also sports 1.2W speakers.
The MXSP-100P can provide up to 20 hours of operating time on four AAA batteries. Measuring just 145x67x85mm (5.7x2.6x3.3inches) and weighing 198g, this mini speaker/pouch comes in silver and black. No information yet on pricing and availability.
MXSP-100P, the Maxell pouch with speakers [Via: AkihabaraNews]