Max Payne Mobile hits Android this week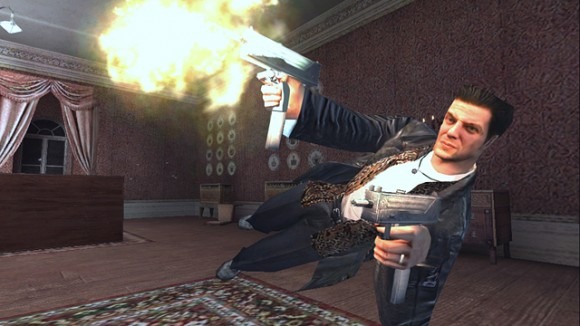 The next generation of mobile shooting video games will be dropping this week, complete with potty-mouthed hero Max Payne in attendance. The game will be called, quite simply, Max Payne Mobile, and will be popping up on the Google Play App Store this week. You can also currently grab this game for your iPad or iPhone on the iTunes Store if you're in the mood for some double-fisted pistol action right this second for the same low price of $2.99 right out of the gate.
This game will being on HD graphics as well as high-resolution textures to the Android world, with no less than user-customizable controls, gamepad support, and Social Club connectivity. Max Payne Mobile takes on the storyline you love from the original Max Payne – classic! – and expands it for the mobile environment. Wouldn't want to get too mired up in the past, now would we?

Like Grand Theft Auto III, this game will be released on the NVIDIA TegraZone as well, complete with assurances from NVIDIA that it'll look and play utterly fantastically on all Tegra-toting devices. The game will not be supported on every single Android device right out of the gate, but will be available on the following, per RockStar:
Supported Android Phones: Motorola Razr, Razr Maxx, Motorola Atrix, Motorola Photon, Motorola Droid Bionic, HTC Rezound, HTC One X, HTC One S, HTC Evo 3D, HTC Sensation, HTC Droid Incredible 2, Samsung Galaxy Nexus, Samsung Nexus S, Samsung Galaxy Note, Samsung S2, Samsung Galaxy R, Sony Xperia Play, Sony Xperia S, Sony Walkman Z Series Media Player

Supported Android Tablets: Acer Iconia, Asus Eee Pad Transformer, Asus Eee Pad Transformer Prime, Dell Streak 7, LG Optimus Pad, Medion Lifetab, Motorola Xoom, Samsung Galaxy Tab 8.9 / 10.1, Sony Tablet S, Sony Tablet P, Toshiba Thrive, HTC Flyer, HTC Jetstream
Be sure to stay tuned as we explore the differences between this release and the rest of the Max Payne universe soon!