Max Payne Mobile for Android on Tegra 3 hands-on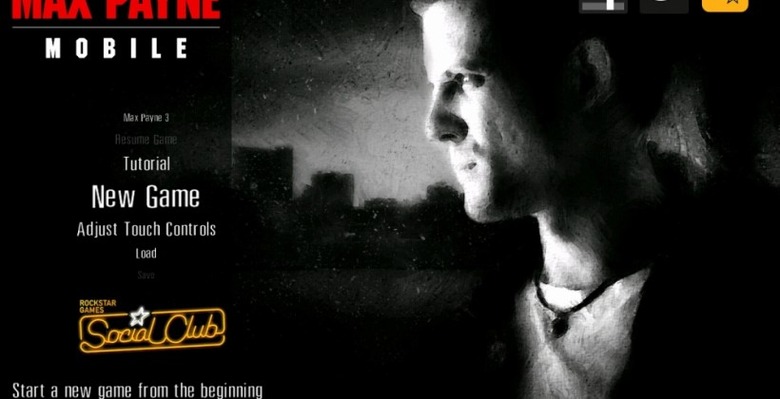 It's time to get a taste of shooter whose legacy sets it up to be an all-or-nothing batch of greatness for the NVIDIA TegraZone collection of games: Max Payne Mobile! This game has just been released tonight with a fabulous collection of graphics, gameplay, and controls that make this a shoot-em-up adventure that every Tegra lover will certainly have to pick up. Will it live up to the legacy as the rest of the Max Payne series has? Let's have a look!
This game is out on the TegraZone – and therefore the Google Play app store for a modest $2.99, inexpensive enough to be part of your nightly run to the ice cream shop if you just put off picking up the banana split for one night. This game is certainly ready to be worth having just an ice cream cone instead as it brings on a brand new set of touch controls, analog camera control, Rockstar Social Club Integration, and a fully customizable set Gamepad-ready controls as well.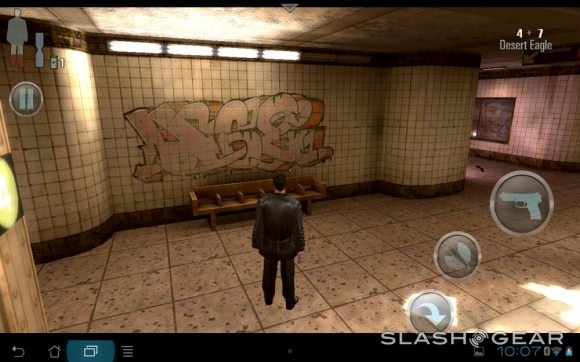 You'll find the graphics to actually be a bit enhanced over the original PlayStation experience you might be used to – don't worry, that's normal. Make sure your Tegra 3-toting device is amped up to 11 and that you're off "power-save" mode if you have one: this ain't Angry Birds. You'll find this game and its gameplay to be extremely similar to Grand Theft Auto III – which makes a whole lot of sense given the creators of both are of the same family. The graphics, again, are comparable as well.
This game has been made ready to work best on your NVIDIA Tegra 3-toting device, that means working with an HTC One X or any one of the several tablets that've been released (or are about to be released) here in the year 2012. It's all about quad-core here with a shooter that's the only game we've seen thus far with shooting abilities tied to graphics nearly as good as we've seen on the Shadowgun series. What you'll get here is the PlayStation game in all its glory – and that includes the graphics.
Have a peek at the game for yourself on the Google Play app store through the NVIDIA TegraZone starting tonight (immediately if not soon) – and let us know what you think!