MAUL shotgun fires up to five Taser shells as fast as you can pull the trigger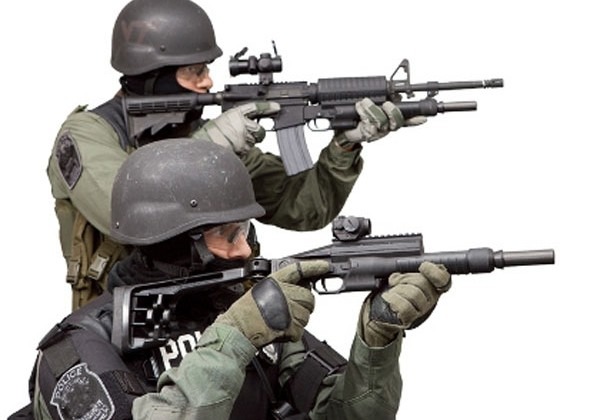 I think it's a great thing that police and military have weapons at their disposal that will allow them to stop someone committing a crime without having to use lethal means. Almost all police in my area also carry a Taser so they can Tase a bro instead of the alternative. The catch is that most of those Tasers have to be very close to work. That isn't the case anymore with some of the weapons that military and law enforcement can use.
We have already seen a Taser grenade that is available get used on a reporter. The latest innovation in Taser tech comes by way of a company called Metal Storm. They have made a version of their MAUL shotgun that you see in the photos here that is for firing Taser shotgun shells. The MAUL has a five shot clip and will shoot those Taser rounds as fast as the operator can pull the trigger.
The weapon has a range of about 30-yards so the police can take someone down from a long way away. There is even a MAUL attachment that can fit under the barrel of an assault rifle to fire Tasers giving non-lethal and lethal capability in one weapon. I'd hate to get zapped by one of those shotgun shells.
[via Wired]