Matrox DS1 brings Thunderbolt docking to life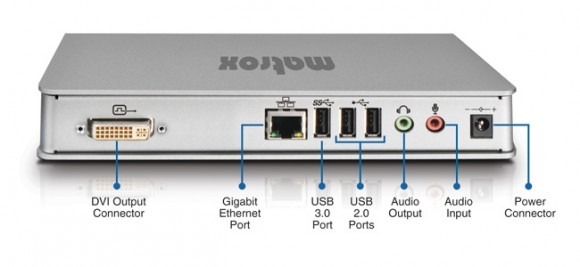 This week the folks at Matrox have revealed the DS1 Thunderbolt Docking Station for your MacBook, Ultrabook, and beyond. This device allows you to easily add a large display, a wired network, a mouse, a keyboard, and whatever else you want to your otherwise limited Thunderbolt-toting notebook. This device is made to de-clutter your life by connecting all of your devices to one aluminum-cased beast.
You've got the ability to work on a full-size DVI or HDMI display from your notebook, you can hook in to Gigabit Ethernet, and you've got the power of USB 3.0 at your fingertips now even with your Mac. This will allow you to work with data transfer speeds that are 10 times faster than standard USB 2.0, and you get two USB 2.0 ports besides!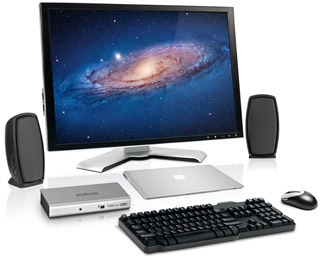 This device also has a headphone jack and microphone jack, and is powered through a single standard power port – and yes, you do have to have it plugged in for it to work. This unit will cost you a cool $250 USD when its released later this year. Have a peek in the timeline below to keep up to date on all things Thunderbolt in the past few weeks.