Matrix Qube 2 unveiled as smallest stereo Bluetooth speaker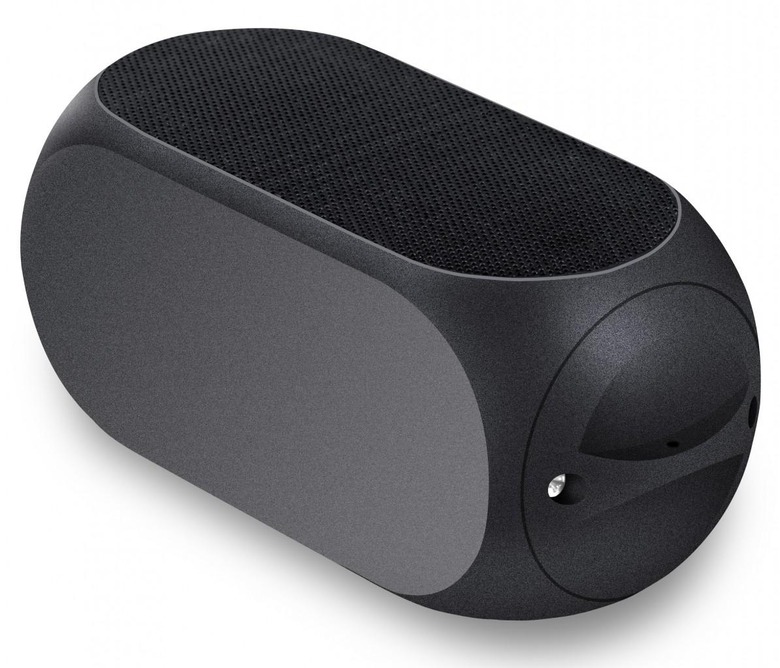 Matrix Audio has introduced an update to its Qube portable speakers, the Qube 2. With this latest entrant comes the distinction of world's smallest Bluetooth stereo speaker, as well as a svelte body and very light weight. The speaker is being launched in five colors — red, black, silver, blue, and purple — and is available now for $79.99 USD.
The idea behind the Qube 2 is that it is small enough to be truly portable, rather than being a large shoe-sized brick of a speaker — hence the hailed ability to slip it into a pocket or a purse for use wherever music is desired. The entire unit weighs in at 185 grams, and measures 80 x 38 x 38 millimeters in size, making it small enough to carrying around on the included lanyard.
The speaker is made of aluminum finish, and utilizes passive vibrating bass technology, also known as PVB, with a Bluetooth range of up to 30 feet. The integrated battery provides an 8 hour run on a charge, and for those times when one finds it applicable, there's also a standard headphone jack. In addition to the aforementioned lanyard, the device also comes with a carrying pouch.
Said Matrix Audio's Founder and CEO Adel Babataher: "Our goal was to create a speaker that is truly portable. We researched a lot of mini speakers that claimed to be mobile yet they could not fit comfortably into a purse or cup holder. With the Qube 2, users can easily toss the speaker into their pockets and enjoy great sound anywhere."