Master & Dynamic's Leica-inspired 0.95 headphones go silver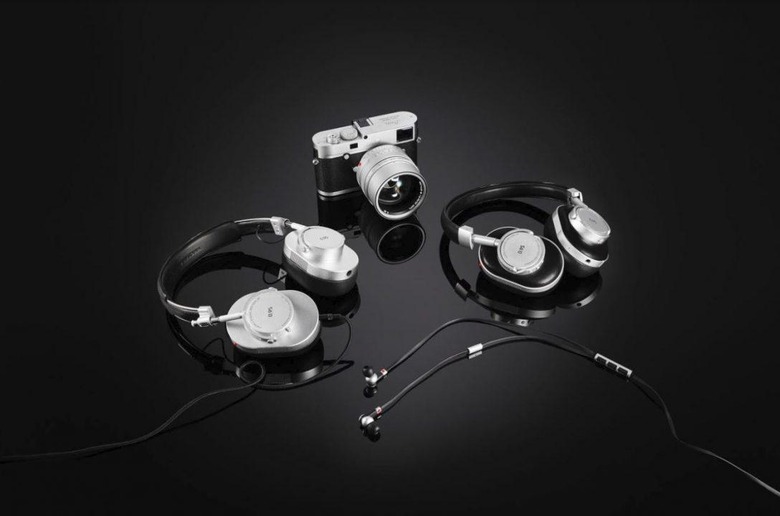 A little under a year ago, Master & Dynamic announced a new team up with Leica. This partnership saw Master & Dynamic create a new series of headphones under the brand 0.95, which was an call out to the Leica Noctilux-M 50mm f/0.95 ASPH lens, with two pairs of headphones and a pair of earbuds initially leading the way with this new line. Fast forward to today and Master & Dynamic is ready to reveal the next products inspired by Leica's lens.
Say hello to the ME05, the MH40, and the MH60... again. Yes, these are the same headphones and earbuds that were released last year, at least from a features and functionality standpoint. They are sporting a new aesthetic, though, as these comprise Master & Dynamic's new 0.95 Silver Edition.
For those who need a bit of a refresher, the ME05 is the sole pair of earbuds in this particular product lineup. Outfitted with 8mm drivers and designed with weight balance in mind, there are the ones to pick if you're looking to listen on the go.
If you're the type to listen wirelessly, then the MW60 might be the headphones to consider. Equipped with 45mm drivers, these Silver Edition headphones feature the same black leather and red mesh as last year's model, along with the promise of 16 hour battery life. Those who prefer a wired pair of headphones will instead want to look at the MH40, which features the same 45mm drivers as its wireless brother.
As with most of the products from Master & Dynamic, these products are geared more toward the music enthusiast than someone who just wants a decent pair of cans. As such, they have pricing to match, with the MW60 coming in a $549, the MH40 at $399, and the ME05 at $199. All three are available in silver or their original black color scheme now at Master & Dynamic's website.