Master & Dynamic MA770 Wireless Speaker Is Made Out Of Concrete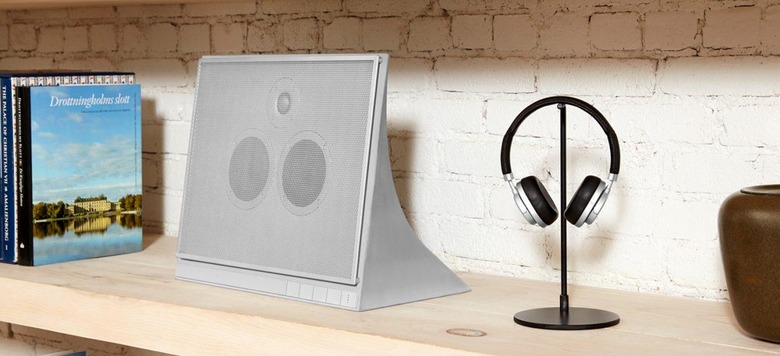 Master & Dynamic has introduced its new MA770 Wireless Speaker, a model that is made out of a concrete composite. The speaker was made in partnership with Sir David Adjaye, an architect, and it is intended for consumers who need a home speaker. According to the company, the MA770 has a 'robust, tactile' heft; the material itself is said to have positive acoustic properties that suit a speaker well. All of this is complemented by integrated Chromecast tech that enables multi-room setups.
Most interesting, obviously, is the use of this proprietary concrete-based material, which is coupled with an angular and sloping design that makes the MA770 something like a sculpture. When viewed from the front, this new Master & Dynamic speaker is relatively square; look at it from an angle, and there's a large base that slopes upward to a thin upper section. Viewed from the back, this speaker is is angular with a small rear opening.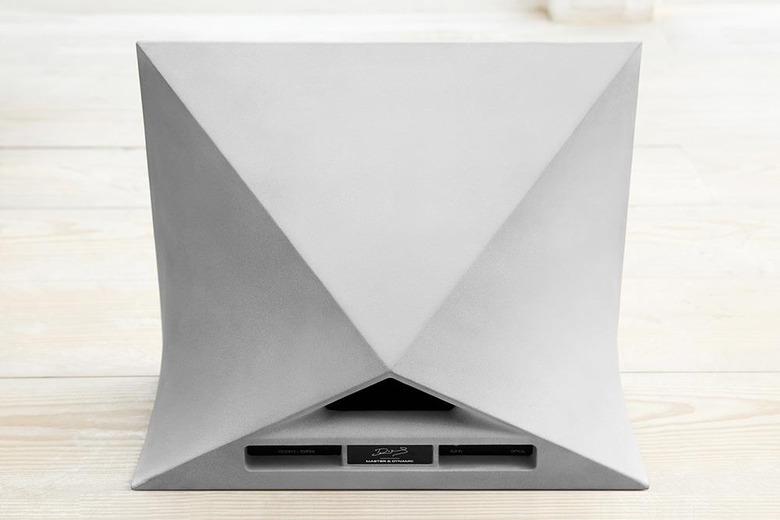 The company goes on to explain that its propriety concrete material offers reduced resonance and higher dampening, providing a 'purer sound' all the while making the speaker more durable than your average plastic alternative. Concrete blows wood away when it comes to dampening, offering five times wood's results and double that versus plastic. As a result, the company boasts that MA770 can be played inches from a turntable at full volume without making the record audio skip.
The other part of the audio equation, the speakers, is equally as impressive. This mode features a pair of 4-inch woven Kevlar long-throw woofers, as well a 1.5-inch titanium tweeter packing 100 watts of class-D amplification. The grille is attached with magnets and is made of stainless steel, while the controls are diamond-cut and anodized.
Overall, the speaker is quite hefty with a weight of 35lbs. It measures in at about 16- x 20- x 10-inches in size, and can be used in conjunction with a second speaker over WiFi. The model can be pre-ordered now for $1,800 USD.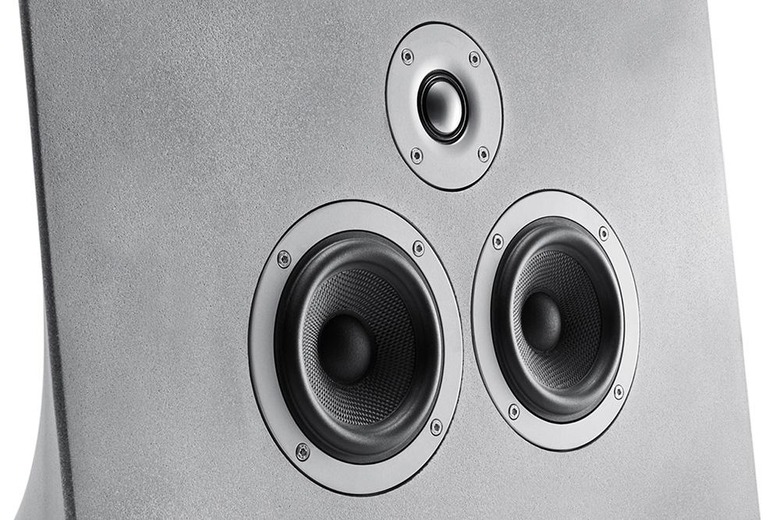 SOURCE: Master & Dynamic