Massive Galaxy S9 leak tells us everything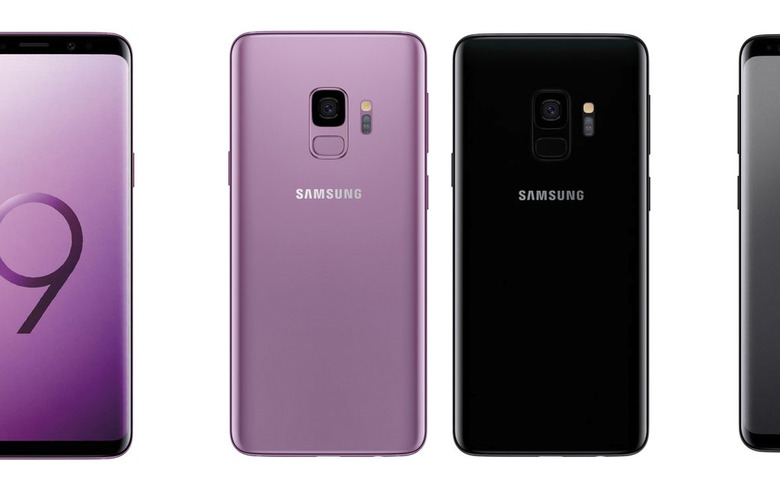 We are now less than one week out from the reveal of the Galaxy S9. That's pretty exciting, but most of us probably won't be very surprised by what's announced at the event. We have an almost ridiculous number of leaks to thank for that, including one today that seems to cover nearly everything there is to know about the Galaxy S9.
According to a new write up by German site WinFuture, the Galaxy S9 should be quite the capable phone. Obviously, we'd expect that given the Galaxy S9's flagship status, but the hardware features WinFuture details are definitely impressive nonetheless. The website also got its hands on an absurd number of what appear to be professional press renders, so if these aren't real, the person who faked them definitely has a lot of talent.
In any case, it seems that the big focus with the Galaxy S9 will be its camera. Unfortunately, the standard Galaxy S9 won't ship with a dual camera like so many other flagships these days, but the larger Galaxy S9+ will. Both phones, however, will feature a variable aperture that switches between F/1.5 and F/2.4, allowing users to take better pictures in low-light and bright conditions, respectively.
Other areas of focus for the cameras on the back of these phones will be slow motion – with the Galaxy S9 said to be capable of recording in up to 960 frames per second – and, in the case of the Galaxy S9+, dual-pixel and laser-assisted autofocus. We can also expect optical image stabilization, which is always a nice feature to have along for the ride.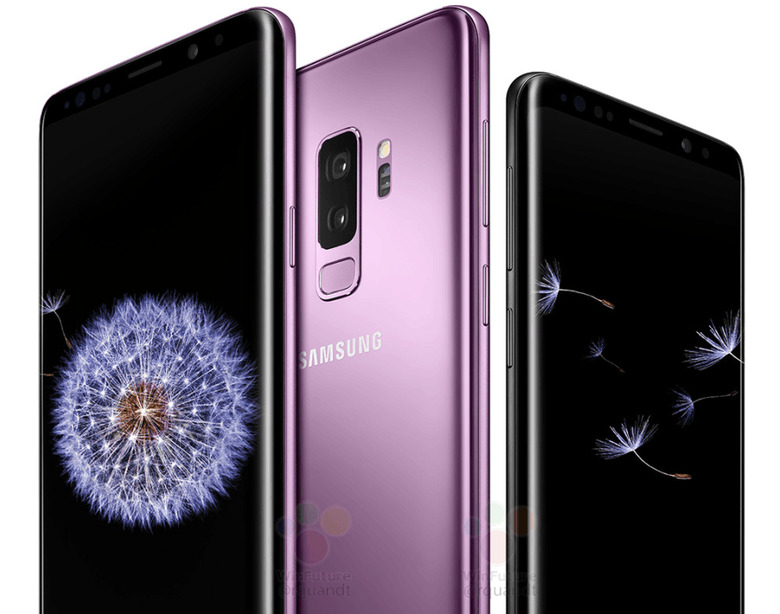 While the camera definitely seems to be the star of the show, WinCentral's report also covers the rest of the hardware found in these two devices. Prospective buyers can look forward to stereo speakers, SuperAMOLED displays outputting at 2960 x 1440 resolution on both phones, and of course, the return of the iris scanner that has featured on past Galaxy phones.
CPU model will vary by region, but here in the US, we can expect a Snapdragon 845 paired with either 4GB of RAM in the standard Galaxy S9 or 6GB of RAM in the Galaxy S9+. A 3,000 mAh battery will hopefully provide enough juice to keep the Galaxy S9 running, while the Galaxy S9+ will have a 3,500 mAh battery to compensate for the larger display.
In the end, these are all things we've heard at one point or another, but WinFuture's extensive report serves as a bit of confirmation as we head into reveal. That's scheduled to go down on Sunday, February 25, just ahead of MWC 2018. As always, we'll be covering Samsung's event right here at SlashGear as it happens, so stay tuned for more.