Mass Effect: Andromeda March release confirmed with new trailer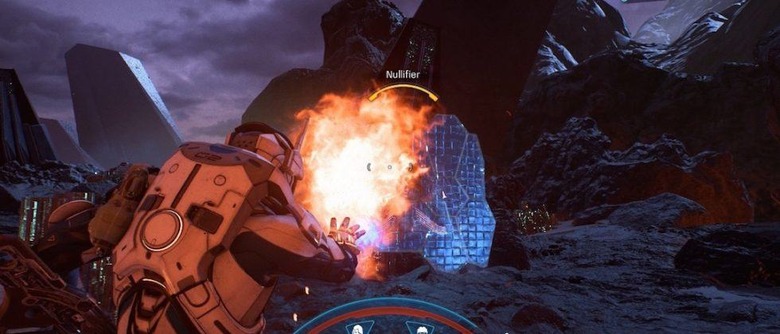 The CES expo isn't usually the place for big video game announcement, but Nvidia's presentation saw not only the debut of a Mass Effect: Andromeda trailer with two minutes of new gameplay footage, but also confirmation of the game's long-awaited release date. Developer BioWare and publisher Electronic Arts revealed that the sci-fi RPG will come to the PlayStation 4, Xbox One, and PC on March 21st, with a March 23rd release for those in Europe.
The trailer, meanwhile, showed footage of new hero Ryder fighting off monsters and taking advantage of new abilities. Also showcased was the combat system and how players can customize their abilities by switching classes in the heat of battle, and using abilities better suited for certain enemies.
Also released were a handful of gorgeous new screenshots, including images of Tempest, players' new ship, soaring through space, enemy encounters, and the atmosphere and environments of a mysterious new planet.
As the fourth game in the popular series, Mass Effect: Andromeda takes place some 600 years after the original trilogy. The new title aims to be welcoming to new players by taking place alongside the events of the previous games in a way, with Andromeda being set far outside our own galaxy, and the characters being unaware of earlier events and story choices.
SOURCE Mass Effect