Mass Effect 3 Take Earth Back cinematic trailer released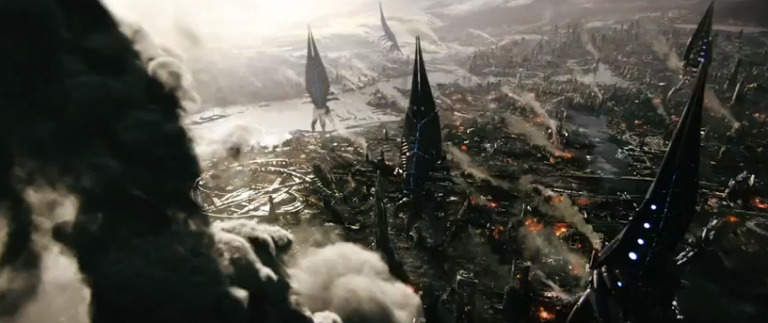 A new extended cinematic trailer for the much anticipated Mass Effect 3 game title has hit YouTube today, adding a more human element to the usual mix of mass destruction and awesome graphics. There's still plenty of destruction of course by the invading Reapers, but this trailer adds a stronger sense of motivation to protect the human race from annihilation.
The trailer begins with a young girl running through a sunflower field with a miniature model of a spaceship, one that we'll see again later as the only thing left behind once the zombie-like Reapers land to destroy everything in their path, including this young innocent life.
There's still plenty of action and explosions and the trailer really ramps up more excitement for this final edition to the Mass Effect trilogy. The game is expected to launch in the US on March 6 and in Europe on March 9, although it was originally set for release in the end of 2011.
The delay allowed further development on the game to broaden its appeal as well as to avoid a clash between the other behemoth titles like Skyrim, Modern Warfare 3, Gears or War 3, Uncharted 3, and Battlefield 3.
[via ArsTechnica]