Mass Effect 3 Leviathan DLC dated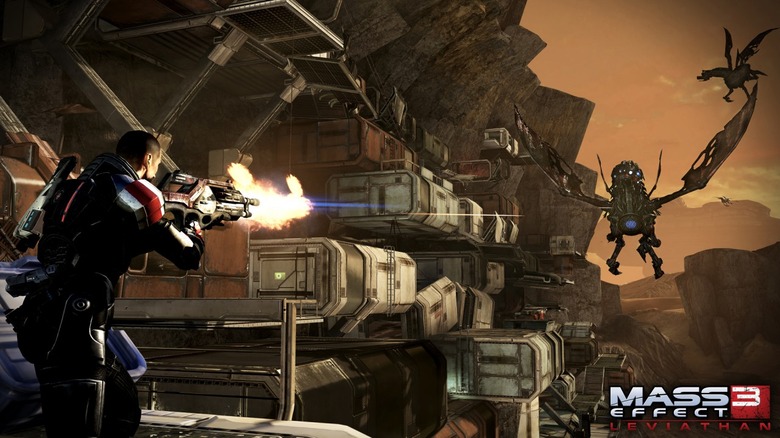 A couple weeks back, BioWare revealed a new piece of Mass Effect 3 DLC called Leviathan. This new DLC will be expanding the single player camapign and just generally sounds great, but at the time, BioWare didn't part with any details on the release date. We now have that release date, with BioWare announcing today that Leviathan will be available on Xbox 360, PS3, and PC on August 28.
That's the date for the US release – European gamers have to wait a day longer, as their version isn't arriving until August 29. In the DLC, players will be tasked with finding the titular Leviathan and using it in their war against the Reapers. The Reapers know you're looking for Leviathan though, so not only do you have to find this thing, but you'll have the Reapers on your tail while you do.
If this is the same Leviathan we hear about in Mass Effect 3's story, then not only is Leviathan a Reaper, but he's one of the oldest ones around. When it initially detailed this DLC, BioWare said that players will be learn more about the origins of the Reapers as they search for Leviathan, so if the you found that the Star Child's explanation of Reaper beginnings left something to be desired, this DLC should serve to fill in a few of the holes.
Indeed, we've heard whispers that this DLC changes Mass Effect 3's ending yet again, so it sounds like there's quite a bit of story-driven content to be enjoyed in Leviathan. It'll also be nice to have some single player DLC that isn't a response to fan outrage. The DLC will be $9.99 or 1200 Microsoft Points when it arrives here in a couple of weeks, so be sure to keep an eye out for it on PSN, XBLA, and Origin.