Marvel's The Punisher Adds Five New Cast Members Ahead Of 2017 Debut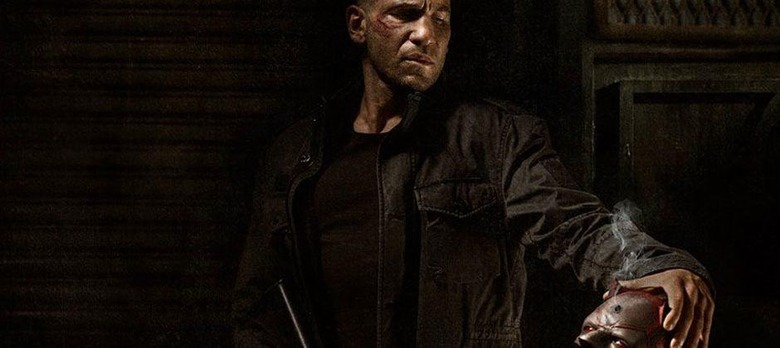 Marvel's The Punisher will be arriving on Netflix next year, and we already know a little bit about the series. Most notably, the Punisher himself will be played by Jon Bernthal, perhaps best known known for his role in The Walking Dead. We now know who will be joining him, per an announcement from Marvel itself today. Show executive producer Jeph Loeb said, "Marvel TV is very proud of the cast of The Punisher. Each actor brings a special promise who surround Jon Bernthal's exceptional performance."
The following five cast members will be joining the show: Daniel Weber known for his role in 11.22.63, Jason R Moore known for his role in A Lonely Place for Dying, Paul Schulze known for his role in Nurse Jackie, Jamie Ray Newman known for her role in Bates Motel, and Michael Nathanson known for his role in Wolf of Wall Street.
These five join Bernthal, of course, as well as Deborah Ann Woll, who was previously announced. Woll played Karen Page in Marvel's Daredevil, already available on Netflix, and she will reprise the role in The Punisher.
As far as the show itself goes, Marvel has tapped Hannibal's Steve Lightfoot to write the first two Punisher episodes. Lightfoot is also serving as an executive producer and showrunner. Joining him as an executive producer is Jeph Loeb and Jim Chory. As with Daredevil, Luke Cage, and Jessica Jones, The Punisher will be available on Netflix.
SOURCE: Marvel