Marvel TV at SDCC: Iron Fist S2 in Sept, Cloak & Dagger S2 in 2019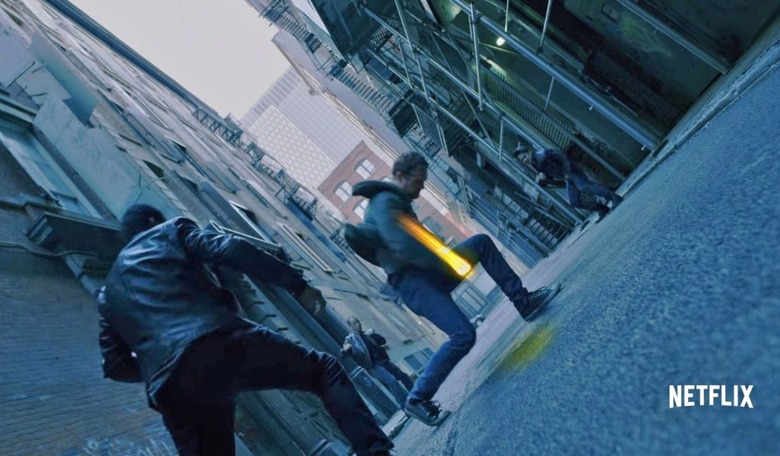 San Diego Comic-Con is in full swing this weekend, meaning there are plenty of announcements coming not just for comics, but for movies, TV, and gaming as well. On the Marvel side of things, Marvel Studios has decided to skip this year's show, leaving us without any news on the cinematic universe, however the company's TV shows are here to fill the gap. So far, there have been announcements for the seconds seasons of Iron Fist and Cloak & Dagger.
The first to debut will be Iron Fist on Netflix. Not only was a brief teaser trailer revealed, but a date of September 7th was given for when it will be available to stream. The trailer mainly focused on shots of hero Danny Rand fighting on the streets of New York City, and didn't give much away in terms of this season's antagonist or greater conflict.
This follows the second season for Netflix's previous Marvel shows, Daredevil, Jessica Jones, and Luke Cage, as well as a season of the hero's team-up show, The Defenders.
Also announced was that Cloak & Dagger, the Marvel show on the Freeform cable channel, was renewed for a second season. Telling the story of a pair of teenagers from different backgrounds who were given superpowers following an accident, the show hasn't been as widely popular as Netflix's series, but has received praise for focusing on issues beyond the typical teen drama, such as drug abuse and racism. The second season will consist of ten episodes, and is scheduled to debut in spring of 2019.
SOURCE Netflix, Hollywood Reporter