Marvel ReEvolution brings comics to the digital world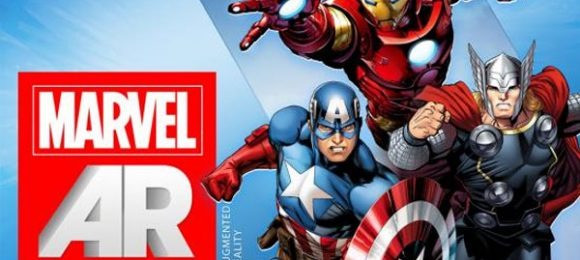 If you are a comic book fan, you certainly know the Marvel name as the publisher behind the most iconic super heroes in the world. The company was at SXSW this week talking about some of its new products that will be coming. At the show, Marvel is talking up what it calls the Marvel ReEvolution. The goal of this is to bring print and digital media together for a new and unprecedented comic experience.
The first part of his plan includes Marvel Infinite Comics, which is a new comic book format along with Marvel AR. Marvel AR is the first augmented reality app from a comics company. The app and Marvel Infinite comics will launch together on April 4 when the first issue of Avengers vs. X-Men is published. The Infinite brand will use tablets and smartphones as the canvas for telling the comic stories. Marvel promises to take advantage of new technology while maintaining what fans expect from the medium.
The Marvel AR app is powered by Aurasma and will be offered for Android and iOS devices. The app will work in conjunction with special comics that have the Marvel AR logo on them. When users scan Marvel AR product codes, they will get exclusive content, including new footage, the ability to hear from creators, and catch up on past events. Since Marvel is calling the app augmented reality, it would seem the content will play over the top of the product rather than working like a QR code and simply linking the user to online content.