Marvel Powers United VR Rift + Touch Bundle arrives next week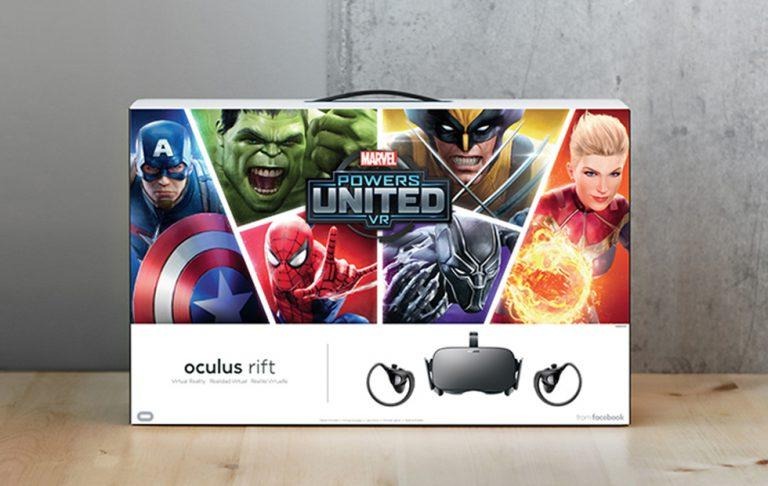 Ahead of the game's release later this month comes the Marvel Powers United VR Special Edition Rift + Touch Bundle, a kit containing the Oculus VR headset and controllers, as well as the new Marvel virtual reality game. Gamers who already own the Oculus hardware can also preorder the new Marvel game now, ensuring they'll have it as soon as it goes live next week.
Forget pretending you're a superhero using a joystick and ordinary monitor — Marvel is bringing many popular superheroes to the virtual world with Marvel Powers United VR. This virtual reality game brings Spider-Man, Hulk, Captain America, Doctor Strange, and many more to Oculus VR headsets. A total of 18 characters will be playable.
Marvel has released the launch trailer for the game, giving us a look at the gameplay. As expected, players control the characters using the Touch controllers, using them to slash, sling web, wield supernatural abilities, and more. You'll need the Oculus VR headset to play the game, though, and that's where the bundle comes in.
The new bundle is priced at $399 USD, bringing the Oculus VR system, as well as a copy of Marvel Powers United VR. The bundle will be available to purchase in retail stores on July 31; it'll be sold in multiple countries, including the US, UK, Canada, Germany, and France.
Oculus is accepting pre-orders for the game on its website, where Marvel Powers United VR is priced at $39.99 USD. The game is single-user with a co-op mode and does require the Oculus Touch controller. The game clocks in at nearly 54GB in size.
SOURCE: Oculus