Marvel Heroes MMO to launch in June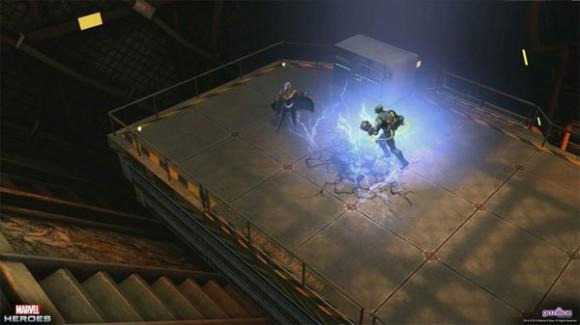 Gazillion Entertainment is the developer behind a newly announced free to play MMO game based on the Marvel superhero universe. The video game is called Marvel Heroes and will launch globally on June 4, 2013. While the game is free to play, there are several Marvel Heroes Founders Program packages available to give fans of the game early access and some extra in game content.
The game will be offered for PC gamers only when it's available for download. Fans who purchase the Founders Program packages will be on access the game up to seven days early. The Founders Program limited edition Founders Packs allow fans to access their favorite heroes, unique costumes, and give an in-game currency boost the can be used to buy items when the game launches along with other bonuses.
The special Founders Program packages will be available until June 3 and include starter, premium, and ultimate packs. Gamers who purchased the premium or ultimate pack also get access to the Marvel Heroes closed beta. Fans will be able to play as their favorite Marvel superhero including heroes like Iron Man, Thor, Wolverine, Spiderman, Captain America, and more.
The game was created by David Brevik, the game developer behind Diablo and Diablo 2. The game is based on an extensive original story created by Marvel writer Brian Michael Bendis. The special Founders packs include 14 different starter packs at $19.99 each, nine premium packs at $59.99 each, and an ultimate pack that delivers everything the game offers along with permanent XP boost and permanent item find boost for $199.99.
[via Marvel Heroes]