Marussia hybrid supercars star in racetrack video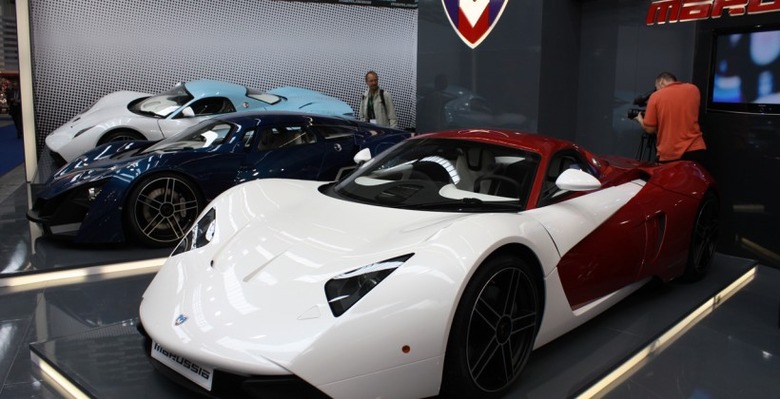 A car has to do something pretty impressive for us to notice it, and Marussia's B1 and B2 supercars manage it with aplomb.  As well as being Russian-made – pretty unusual for a supercar – the B1 is a hybrid and the B2 looks like it could eat your Lambo for lunch; sealing the deal is the wonderful, bizarre demo video of the cars in action which you can see after the cut.
It's not so much the cars themselves that are impressive here – though getting a small-scale supercar project not only off the ground but moving vehicles onto the track takes some doing, as many failed ventures will agree – but the choice of soundtrack.  According to Autoblog's musically-inclined commenters it's the Royal Philharmonic Orchestra's Hooked on Classics (and it's available in iTunes).
We're having a little trouble digging out details on the B1 Hybrid's powerplant, but the B2 apparently uses a 3.6 V6 good for 420HP and 0-60mph in 3.2 seconds.  The body is modular so can be adjusted and customized depending on the buyer.  No word on when it might travel outside of Russia, however.
[via Autoblog]