MartinLogan's Neolith speaker takes music to the next level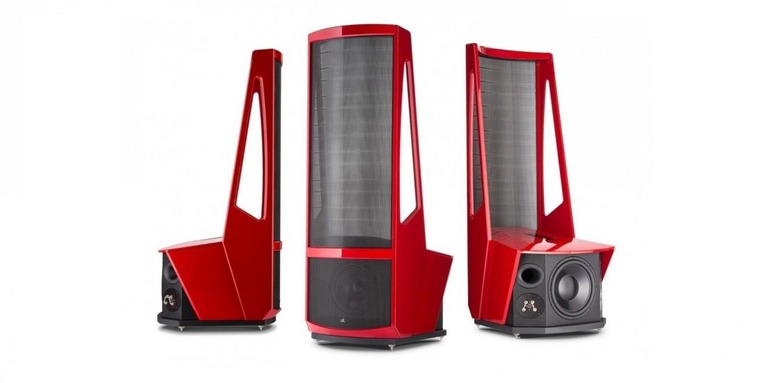 MartinLogan has introduced its new Neolith speaker, and it's a doozy. With the Neolith comes the maker's biggest electrostatic radiating surface to date and the promise of producing "living sound". The speaker is notable for many reasons, not the least of which is its modern, nearly minimalist, design. The speaker is said to be the by-product of three years of development, and it'll be making its public debut via the maker's Truth in Sound Tour kicking off tomorrow. While you'd be hard-pressed to find fault with the device, there's one big sticking point: prices start at $80,000 USD for a pair.
MartinLogan says its new Neolith speaker is a mixture of its best things: the Monolith's simplicity and the Statement Evolution 2 loudspeaker's performance. There's a low-mass curvilinear design, as well as a 22x48-inch electrostatic transducer. This brings with it a radiating surface that trumps the aforementioned Evolution 2's by 35-percent.
Joining this is bass down to 23Hz made possible via a 12-inch front-firing sealed mid-bass woofer and a larger 15-inch rear-firing ported woofer. To make things easy for the audiophiles out there, the Neolith features a completely passive design; it is constructed from composite materials, says MartinLogan, though which ones wasn't detailed.
The Neolith boasts MartinLogan's biggest electrostatic radiating surface thus far — the maker says Neolith is able to reproduce almost the full audio spectrum, and that it does so without a room's walls causing negative "acoustic interactions". Every speaker is handmade, and MartinLogan teases it'll be available in more colors than just the red featured above.
SOURCE: Digital Trends