Marshall Stanmore II Voice, Acton II Voice become smart with Alexa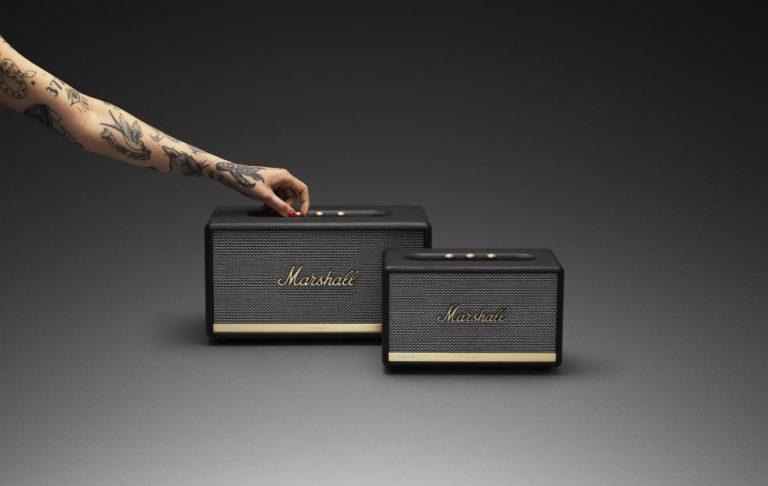 When Amazon launched the Echo speakers and, along with it, its Alexa smart assistant, it created waves that eventually gave birth to a new market segment. But while these smart speakers often make for good assistants, they don't always make for good speakers. Fortunately, Amazon has opened its doors to other speaker makers to provide the acoustics while it provides the brains, making things like the new Marshall Voice series of smart speakers possible and available to provide knowledge, convenience, and quality sound.
Marshall is a brand that's best known for its quality audio equipment, some of which were designed to look like guitar amplifiers. What the company hasn't been known for, however, is jumping on the latest trend that intersects audio and tech. At least until now.
The original Stanmore and Acton wireless speakers were launched more than three years ago and while they have gotten a multi-room upgrade last year, there's only so much you can do without changing the product. Or giving customers reasons to buy a new speaker. With the Stanmore II Voice and Acton II Voice, you don't only get a second gen wireless speaker. You're getting a smart home hub as well.
These two, in particular, are kicking off the company's new line of Marshall Voice that "combines the legendary sound of Marshall with the helpfulness of voice activation." Here it means Amazon Alexa. In the future, that will also include Google Assistant.
For now, however, those interested in a Marshall first can pre-order the Marshall Stanmore II Voice for $399 and expect it to ship starting October 22. The smaller Acton II Voice, on the other hand, will sell for $299 with pre-orders beginning October 2 and shipping on November 9. Marshall promises that a Google Assistant version will be available later this year but, unlike other connected speakers, it has to be purchased on its own.