Marshall Major II Bluetooth Headphones Review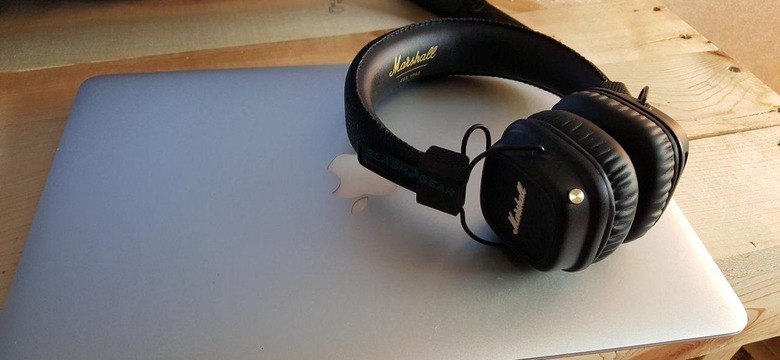 Marshall excited music lovers a few years back with the unveiling of its then-new headphones, bringing its audio prowess to the most personal of audio items — headphones — alongside an iconic and refreshingly different design. The company has released some models since then, one of the newest being the Marshall Major II headphones. These particular headphones come in both non-Bluetooth and Bluetooth varieties, with the latter being a particularly welcomed addition. Many have questioned whether the wireless version is worth the extra cost, and so we got our hands on a pair to find out for ourselves.
The Marshall Major II headphones have a design very similar to the Marshall Major headphones we reviewed a few years back; it is blocky and somewhat industrial looking with small retro elements and, overall, a highly useable form factor as far as on-ear headphones go. They're packed up neatly in a box with an included micro USB charging cable and a sleek partially coiled 3.5mm audio cable. The audio cable can, as you'd expect from a pair of Bluetooth headphones, be detached. You can plug a pair of headphones into the Major II's audio port while listening to music via Bluetooth, as well, to share your music with a friend.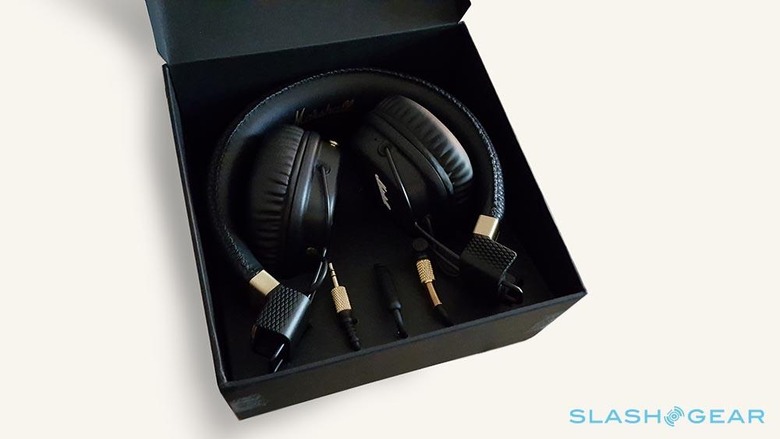 Marshall Major Pitch Black Headphones Review
The headphones are fairly simple in design with that aforementioned industrial flavor — you have the headband with soft leather leading to a pair of thick black metal rods bent to connect the ear cups to the headband. Each ear cup has a black cable leading into the headband; each one also has its own control or panel, with the left having a small gold-color control stick and the other having the charging port, power/Bluetooth button, and 3.5 audio port.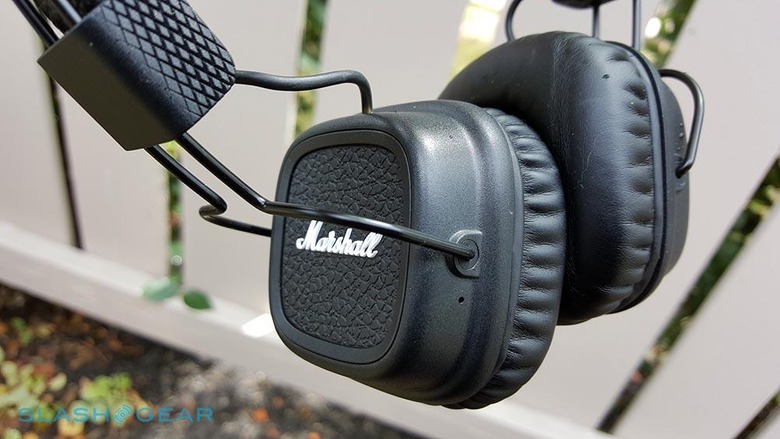 Everything feels premium except for the distinctly plastic ear cups hinges...which, judging from ample user reviews reporting such, are prone to break after a while. They feel solid, however, and I haven't had any issues with them. Obviously considering they're hinges, you can fold the ear cups into the headband area when storing the headphones.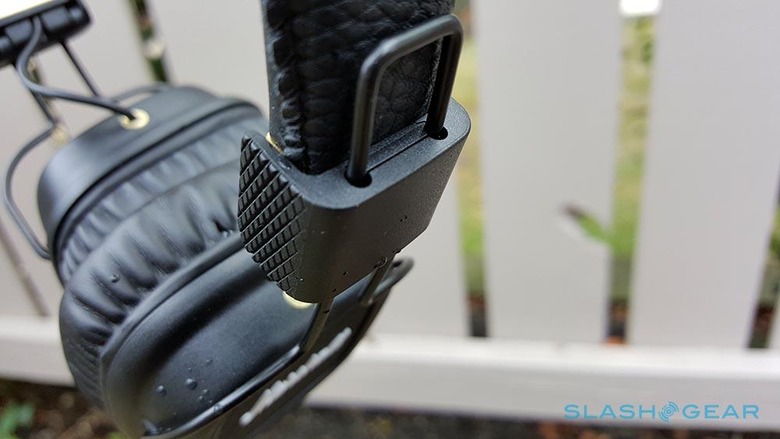 I'm particularly fond of the ear cups design, though, which is generally the same as Marshall's other headphones and distinct to the brand itself. The outer material feels like plastic, while the ear cup padding is soft all around. These headphones sit on your ears rather than over them.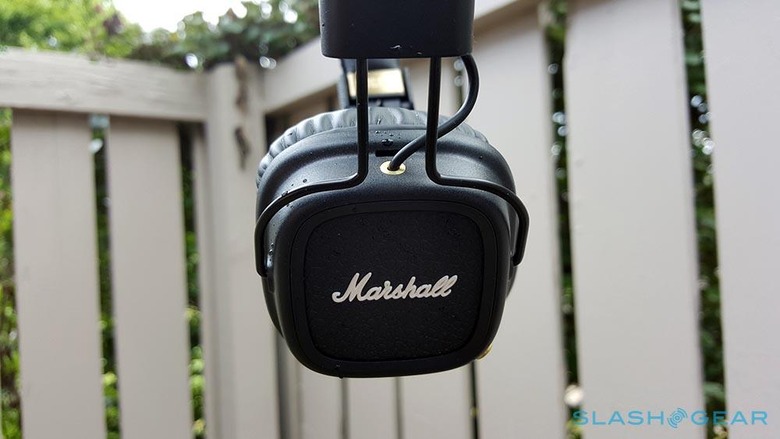 The headband is covered with similarly soft, though differently textured, leather. While the top is relatively unpadded and very textured, the underside is stuffed with padding and is smooth, a soft gold Marshall logo stamped in the middle.
The headband, in terms of shape and padding, is comfortable to wear. It is very tense, though, to the point that I felt a little squeezed when first putting the headphones on. That tension loosened after the first hour or so, but they do still feel somewhat tight, and I imagine those with a large head will not find these comfortable for any significant duration of time. If pressure on your head gives you a headache (and you have anything other than a small head), look elsewhere for your portable audio needs.
One of my favorite aspects of the Major II is the small control knob — it is located on the left ear cup and is a simple analog way to skip songs, answer or end calls, and more...it basically functions like a tiny joystick, and in my opinion is easier to use than a touch panel.
To answer a call, press the knob a single time. To reject or end the call, press the knob twice. Want to pause or play your song? Single-press while you have a media player running. Skip the song by pushing the knob to the right or go back by pushing it to the left. Finally, pushing upward and downward controls volume. The audio cord similarly has a built-in remote with these functions.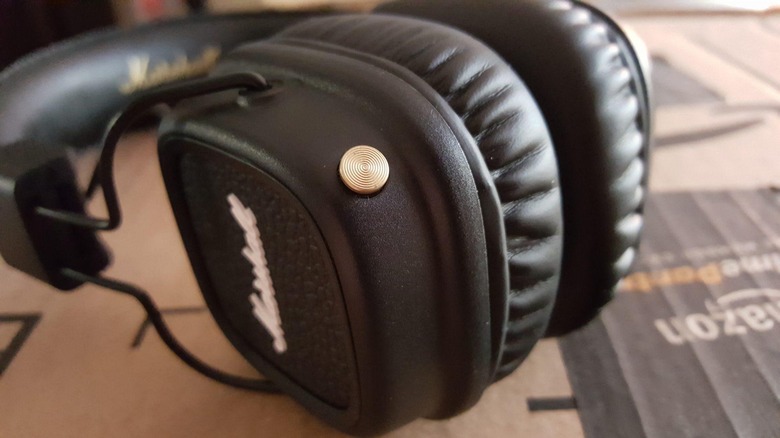 Finally, the integrated battery is said to give more than 30 hours of music playback on a charge. I can't attest to that exact figure, as at some point I stopped paying attention. I can say that you can listen to music all day and pick up where you left off the next day without charing, though. You'll go so long between charges that it'll be truly surprising the first time you get a low battery warning.
Audio Quality
The big question, though, is how does it sound? The answer is that it sounds great as long as you're not expecting $500+ audio quality from a $100+ pair of headphones. Audio is very clear and bass is very present without being overpowering. This is true for listening with the audio cable and over Bluetooth, the latter of which Marshall says is CD-quality. We can't argue with that statement. It is all very pleasant and crisp with nothing overblown or exaggerated.
There's a 10Hz to 20kHz frequency response, 40mm dynamic drivers, 64ohm impedance, and 99dB SPL sensitivity.

The Marshall Major II headphones with Bluetooth are $149 USD on Marshall's website.