Marriott fined $600,000 for jamming guest hotspots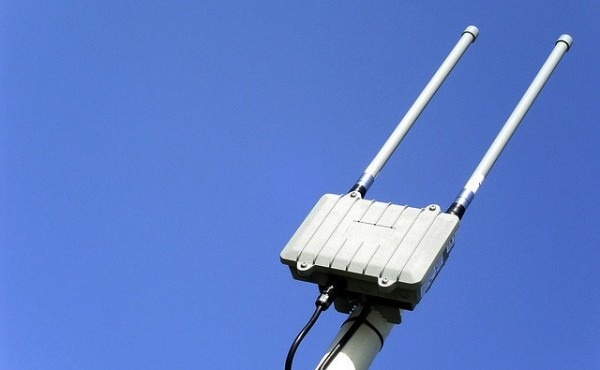 Marriott will cough up $600,000 in penalties after being caught blocking mobile hotspots so that guests would have to pay for its own WiFi services, the FCC has confirmed today. The fine comes after staff at the Gaylord Opryland Hotel and Convention Center in Nashville, Tennessee were found to be jamming individual hotspots and then charging people up to $1,000 per device to get online.
Marriott has been operating the center since 2012, and is believed to have been running its interruption scheme since then. The first complaint to the FCC, however, wasn't until March 2013, when one guest warned the Commission that they suspected their hardware had been jammed.
An investigation by the FCC's Enforcement Bureau revealed that was, in fact, the case. A WiFi monitoring system installed at the Gaylord Opryland would target access points with de-authentication packets, disconnecting users so that their browsing was interrupted.
In the meantime, Marriott would offer its own wireless internet service to attendees and exhibitors, charging between $250 and $1,000 per device that was to be connected.
The FCC deemed Marriott's behaviors as contravening Section 333 of the Communications Act, which states that "no person shall willfully or maliciously interfere with or cause interference to any radio communications of any station licensed or authorized by or under this chapter or operated by the United States Government."
In addition to the $600,000 civil penalty, Marriott will have to cease blocking guests, hand over details of any access point containment features to the FCC across its entire portfolio of owned or managed properties, and finally file compliance and usage reports each quarter for the next three years.
Update: Marriott has issued the following statement on the FCC ruling:
"Marriott has a strong interest in ensuring that when our guests use our Wi-Fi service, they will be protected from rogue wireless hotspots that can cause degraded service, insidious cyber-attacks and identity theft. Like many other institutions and companies in a wide variety of industries, including hospitals and universities, the Gaylord Opryland protected its Wi-Fi network by using FCC-authorized equipment provided by well-known, reputable manufacturers. We believe that the Gaylord Opryland's actions were lawful. We will continue to encourage the FCC to pursue a rulemaking in order to eliminate the ongoing confusion resulting from today's action and to assess the merits of its underlying policy."
SOURCE FCC