Marriott becomes first hotel to offer Netflix to guests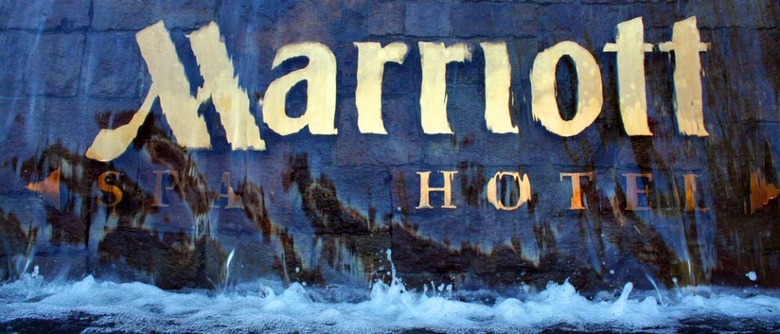 Hotel room boredom will soon come to an end, assuming you're staying a Marriott. The company has just announced a new partnership with Netflix that will see its US hotels offering guests access to the popular video streaming service. Netflix will only be available at limited locations to start with, and it won't be quite as simple as checking in and having free access to all of Netflix's content — guests will need to be existing subscribers and sign-in to their accounts.
If you already are a Netflix subscriber, Marriott's setup sounds like the pinnacle of simplicity. The hotel chain says it will use an "adapted" version of the Netflix app running on their internet-connected TVs. Guests can log in like they do at home after checking-in, and not have to worry about signing-in again during their stay. Their account details will be wiped automatically when they check-out.
Plus, even if you aren't a Netflix subscriber, you can still sign up for their 30-day trial from the hotel room's app. Marriott says there are no extra fees added to room charges to use Netflix, and guests will have access to their favorite shows and watchlists, just like at home or on their own devices.
Netflix is said to available now at six of the hotel's locations: New York Marriott East Side, San Jose Marriott, Princeton Marriott, Newport Marriott, Dallas/Fort Worth Marriott Solana, and Bethesda Marriott Suites. Six more locations are to be added to that list this summer (Marriott Marquis Washington, DC, San Francisco Marriott Marquis, Atlanta Marriott Marquis, Dayton Marriott, San Juan Marriott Resort & Stellaris Casino, Anaheim Marriott), with 100 hotels having Netflix by the end of 2015, and "nearly all" 300-plus locations in the US by the end of 2016.
SOURCE Marriott