Marley Chant Bluetooth Review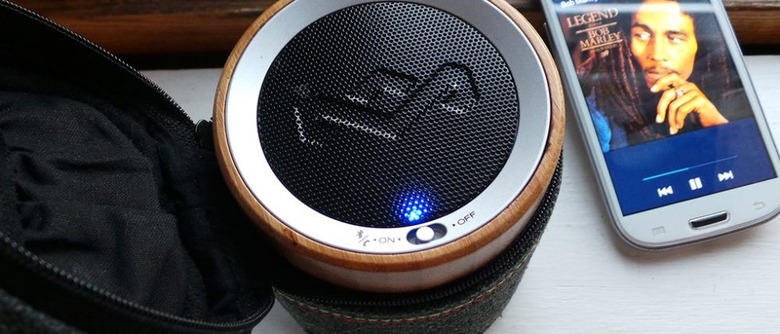 The Marley family of audio equipment (and the like) has summoned forth a coffee-cup-sized speaker that's able to connect to your device via Bluetooth or line-in, and it goes by the name Chant. This portable audio system wears much of the same materials that we've seen in previous Marley hardware including Earth-friendly natural bamboo wood and canvas, not to mention that lovely Rasta color pallet to boot. This little beast is rechargable, works entirely wirelessly, and makes for one easy-riding sound blaster.
You'll find that this unit works with a perfectly suitable sound quality and a power that's larger than the sum of its parts. The real quality here exists not just in its sound, but in this amalgamation's ability to strap to your belt. There's a rock-climbing hook on the back and the top of the canvas pouch opens up to reveal the plastic Marley-branded grille through which your beats with usher forth. It's with your 6-hour lithium battery inside (tested and true, we assure you) that you'll be rolling all night long.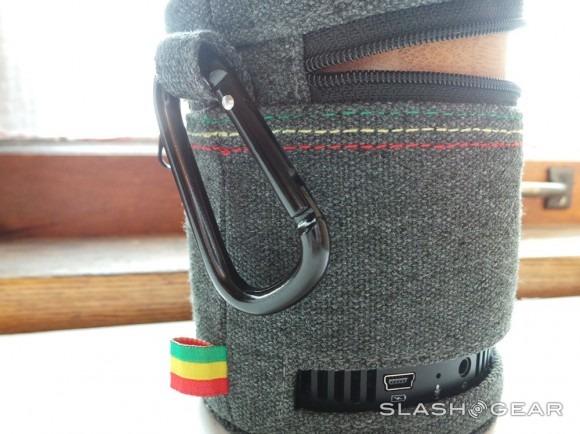 There are a couple different color choices you'll have for the canvas on the outside of this unit, though the one we've got is not the cool green Harvest you'll see on the Marley online shop today. We've got more of a dark jeans/gray sort of situation going on, smoke tuned to the right caliber. Up top on the inside of this bag you'll see a pocket that's able to keep your cords should you ever need them, with both a headphone-sized 3.5mm jack as well as a mini-USB cord included with the package.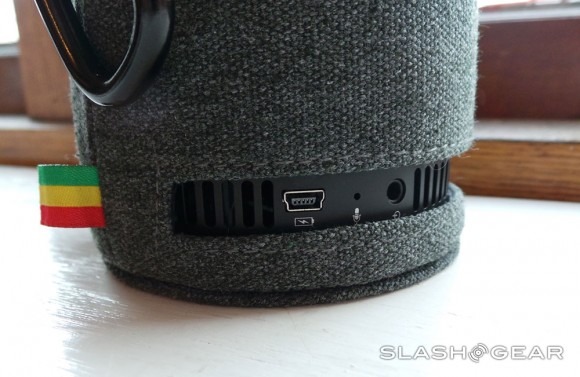 This little master of its domain will ring you up $99.99 depending on where you shop, and for that you get just what the doctor ordered. The Chant is available online as well as in your local jams-loving music outlet right this minute – go find em! Also have a peek at the timeline below to see other recent moments in our Marley-loving history.