MarkForged Mark One 3D printer prints carbon fiber objects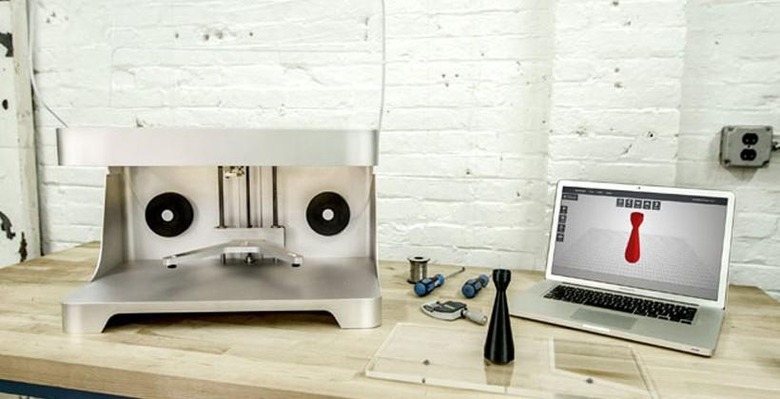 When it comes to making parts for high-end racecars, many of them are made from carbon fiber. Making parts with carbon fiber is a labor-intensive process that requires lots of work by hand to create the parts. A man named Gregory Mark knows how labor intensive the process is because he owns a company that makes racecar wings using carbon fiber.
He wanted to streamline the process and make it faster and easier to build his racecar wings. He wanted to look at 3D printing, but the catch was that no 3D printers on the market could work in carbon fiber. Rather than give up and stick with the current build process, Mark invented his own 3D printer that could use carbon fiber as the print medium.
He called the printer the MarkForged Mark One. The printer is able to print in carbon fiber, fiberglass, nylon, and PLA materials. The printer uses kinematic coupling to keep the bed of the printer level. The printer is small measuring 22.6-inches wide x 14.2-inches tall x 12.7-inches deep making it small enough to sit on a desktop.
Items printed using the carbon fiber printer are 20 times stiffer and five times stronger than ABS. The carbon fiber parts also have a higher strength to weight ratio than CNC machined aluminum. The printer is in a prototype stage right now and will sell for about $5000 when it hits retail. Pre-orders for the printer will start in February with shipping in the second half of 2014. The printer has lots of uses outside car parts, the designer says that there is lots of interest from the prosthetic limb market.
SOURCE: Popular Mechanics