Mark Zuckerberg says Facebook's aim isn't to be "cool"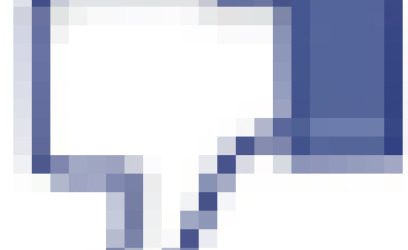 Although Facebook has seen phenomenal growth over its years, it also saw a substantial decrease in users this year, prompting discussion once again about how Facebook will fair over time as the "cool" factor wears off. Such a question was posed to Mark Zuckerberg in Washington D.C. at Newseum, and Zuckerberg responded that the aim of Facebook isn't to be cool.
The conversation took place with The Atlantic's chief editor James Bennet, who discussed a variety of topics with Zuckerberg. One question posed involved whether Zuckerberg anticipated Facebook as going the same way as MySpace, losing its "cool factor" and suffering as a result. To this, says the editor, Zuckerberg laughed.
Said the social network's leader, "People assume that we're trying to be cool. That's never been my goal — I'm like the least cool person there is." Rather than being cool, as it were, Zuckerberg aims for something far less fickle and whim-based for his company, with Facebook serving more as a needed utility in the lives of its users, like phone service perhaps.
Back in April, a study surfaced from SocialBakers showing that in the past month preceding it, Facebook had lost six million users in the United States, as well as a 1.4-percent decrease in the United Kingdom. Such numbers brought the total to 4.25-percent. A wider look at the numbers, however, showed that over the six months preceding that, about 11 million users had dropped from the social network, nine of which were in the US and the rest in the UK.
SOURCE: The Atlantic