Mark Hamill surprises Star Wars fans dressed as a stormtrooper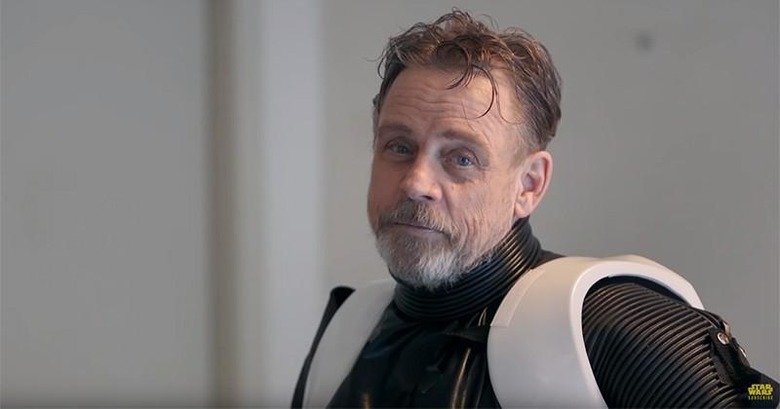 It's December, and that means only one thing. No, I'm not talking about all of those holidays, gifts, or time with your family. This December is all about Star Wars, for me. We've still got a couple of weeks before the movie is released, but there is no shortage of hype. In fact, Mark Hamill himself took to the streets in LA to add to the hype.
If you've not heard of Omaze, it's a charity that works with Celebrities to offer once-in-a-lifetime experiences for those that donate. The idea is that you donate money to their cause (which is then passed on to one of several reputable charities), and you're entered to win something amazing. Well, Omaze has teamed up with the people behind Star Wars to help the Force for Change, and to get a few lucky people on the red carpet for the movie's premiere. If you win, you and three friends get to fly to LA or London, meet the cast, and walk the red carpet.
To drum up awareness of the campaign, Mark Hamill donned the armor of a stormtrooper for the first time since the first movie came out. He walked up and down Hollywood Blvd. letting people know about the charity, and to brighten peoples' day. Check out the video below.
If you're interested in entering the contest, and donating to a good cause, you can do so on the Omaze website. There are 15 charities that the proceeds will go to, all of which have been specifically picked out by the cast and crew of Star Wars: The Force Awakens.