Mario, Zelda are NOT the Nintendo Switch's top sellers in Japan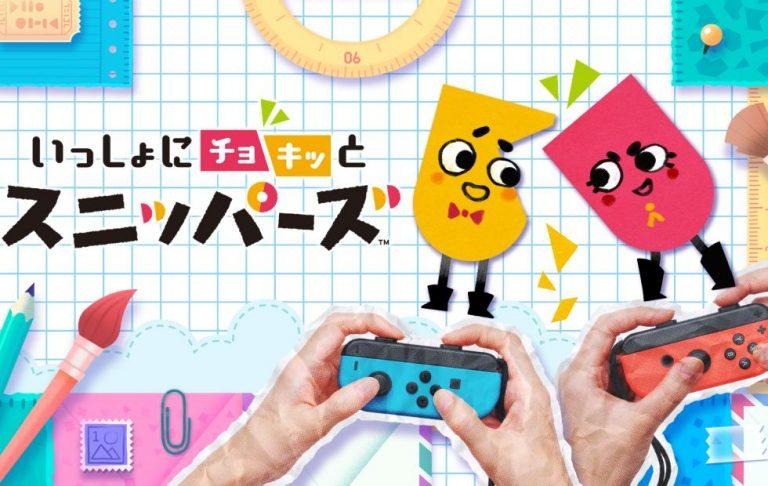 In the very first days of the Nintendo Switch, nay even before it launched, some remarked, only half-jokingly, that the console is really just a dedicated gaming device for Zelda, Breath of the Wild. Three months later, however, the numbers show otherwise. Nintendo Japan has just released its list of best-selling games for its latest console and while two of its biggest franchises, Zelda and Mario, do make it to the top 5, they are far from being the most sought out games on the Nintendo Switch.
A bit of a quick disclaimer, this ranking is only based on sales coming from Japan. It's not yet known whether Nintendo will release global numbers. That said, you might presume that, considering how big Nintendo and its properties are in its own country, Zelda: Breath of the Wild and Mario Kart 8 Deluxe would be right at the top. Except they're not.
At the very top is Snipperclips: Cut it out, together. This one is a casual, cooperative puzzle game that lets two players each control one Joy-con. So does Zelda or Mario come next? Not even. At number 2 is Minecraft, which is a remarkable achievement for the title that hails all the way from the West. Then we do have Mario Kart 8 Deluxe in third but Zelda doesn't follow closely. It comes in at fifth, beaten by 2D "retro" RPG arcade game Kamiko. ARMS, the Switch's most recent exclusive title, is way back at 7th.
Here's the full ranking for reference.
1. Snipperclips
2. Minecraft: Nintendo Switch Edition
3. Mario Kart 8 Deluxe
4. Kamiko
5. The Legend of Zelda: Breath of the Wild
6. Metal Slug 3
7. ARMS
8. 1-2-Switch
9. The King of Fighters '98
10. Othello
11. VOEZ
12. Super Bomberman R
13. New Frontier Days: Founding Pioneers
14. Blaster Master Zero
15. Metal Slug
16. Human Resource Machine
17. Flip Wars
18. Shovel Knight: Treasure Trove
19. Ultra Street Fighter II: The Final Challengers
20. Maison de Maou
21. Wonder Boy: The Dragon's Trap
22. Seiken Densetsu Collection
23. Puyo Puyo Tetris
24. Mighty Gunvolt Burst
25. Thumper
There are a couple of factors that might have undermined Mario's and Zelda's supremacy on their own console. Price is definitely a big one, with Snipperclips costing only 1,800 JPY ($16) and Kamiko an even lower 500 JPY ($4.5). That said, Minecraft does cost 3,888 JPY ($30) which just goes to show how still popular and profitable this rather old, open world game continues to be.
SOURCE: Nintendo