Mario watch by Romain Jerome is the perfect $19K Christmas gift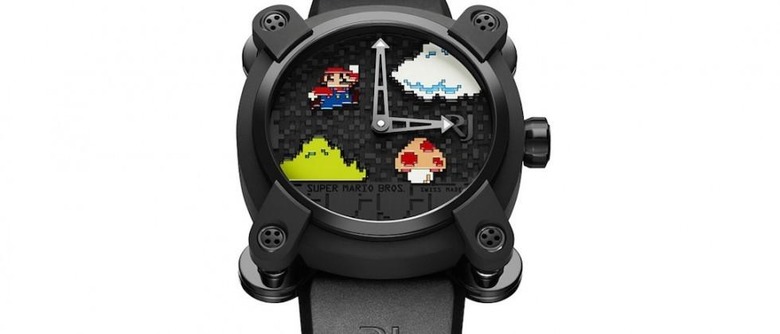 If you're an old-school Mario fan, or need the perfect Christmas gift for someone who is, look no further than this limited edition Super Mario Bros. watch from Romain Jerome. Only problem is, it's going to cost you a whopping $18,950. Ouch. Maybe it would better to just track down an old NES in working condition along with copy of the original Mario game.
The timepiece from the luxury watchmaker is to celebrate the 30th anniversary of Nintendo's most iconic game character. The mechanical watch features pixellated graphics of Mario, a mushroom, and more, all with a 3D effect thanks to the enameled figures being slightly raised from the background.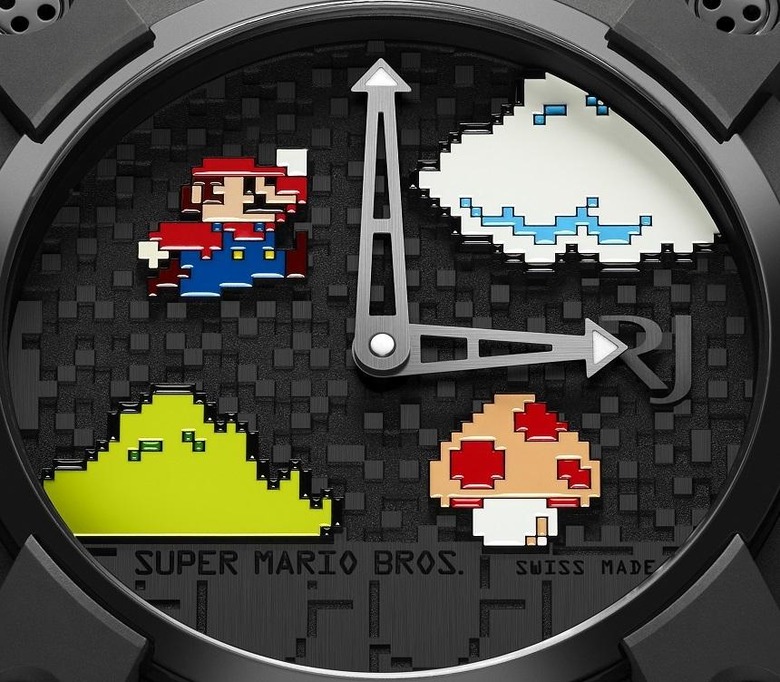 As for being something worn on the wrist, the watch case measures 46mm wide, is made of black titanium, and features automatic movement. The watchmaker says its limited to only 85 pieces, in honor of the debut of Super Mario Bros. in 1985.
Romain Jerome has actually created several video game-themed watches in its collaborations line, including timepieces with Space Invaders, Pac-Man, and Tetris designs. Now, if only it was easier to choose between the Mario model and something like a new car.
SOURCE A Blog to Watch