Mario Maker Delayed, Will Drop For Wii U In September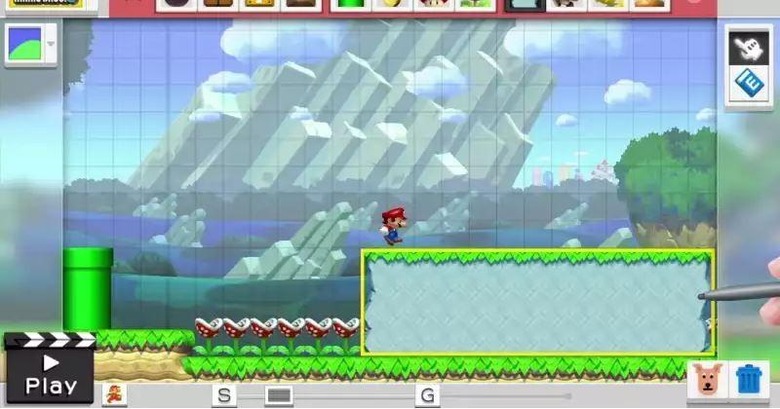 During the Nintendo Direct broadcast today, Nintendo announced its Mario Maker software has been delayed, and will be coming in September of this year. With the software, gamers are able to create their own Mario levels by placing bricks and other items into the game — making for all the fun of Mario alongside completely new and customized levels. It's not that crushing of news, considering that many people were unaware of when it was originally going to release, and so this comes across more like a launch announcement than anything else.
The delay isn't terribly surprising, in that we heard back in January that the game's release date might be pushed into the second half of this year...as is now officially the case. It'll be worth the wait, however, particularly for those who get bored of the same rote levels quickly.
You can watch the announcement for yourself above, but it is all very simple: Mario Maker features a simplistic creation tool with a basic Mario level background covered in a grid. The gamer selects different items and drags them onto the background. Items can be added to bricks, as well, by dropping them on top of the brick.
Once the level is put together as desired, the gamer simply clicks "Play!" and is then able to play the game. Four different game styles from different points in the game's history are available, as well, appealing to all sorts of preferences and nostalgia.