Mario Kart Wii to land on US shelves April 27th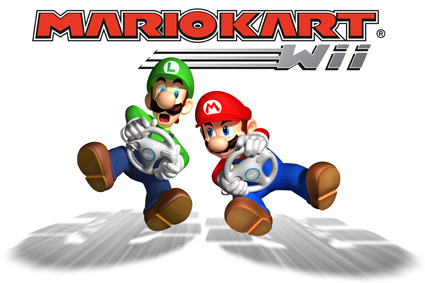 So Super Smash Bros. Brawl is out, which will surely keep Wii owners entertained for some time (I know I'm going to lose many hours to the game). However, there will come a time when they yearn for a new game featuring your favorite Nintendo characters. Of course we all know that game will be Mario Kart Wii. We also now know it will be hitting stores in the US on April 27th.
I really can't wait for this game to hit stores, it's going to rock being able to race up against 11 other people at the same time. There will be a total of 32 tracks on which to race, half of which are brand new while the others are being resurrected from previous iterations of the game.
Since there will be a lot of online features, Nintendo has decided to give Mario Kart Wii its own Wii Channel. You'll be able to compete in tournaments, check worldwide rankings, see online friends and more.