Mario Kart Tour kicks off Winter Tour with new drivers and items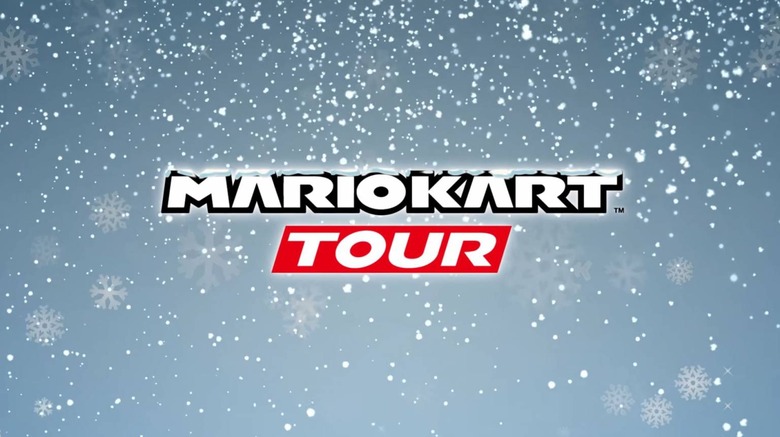 Mario Kart Tour is leaving the Paris Tour behind and moving onto some more snowy pastures. Nintendo announced today that the next tour for the mobile game will be the Winter Tour, and with it will come some updated driving controls, new courses, and new drivers. As you might imagine, a lot of the new content is winter-themed, starting with the game's newest track, DK Pass.
DK Pass is a new wintry course that's a favorite among the three new drivers. First among the new drivers is Santa Mario, who will be added to the game when the Winter Tour kicks off later today. He'll be joined by Rose Gold Peach and Black Shy Guy in December, but their respective release dates weren't confirmed as they'll be featured in later tours.
In addition to launching the Winter Tour, Nintendo has also tweaked driving controls. The sole change includes a new manual drifting mode that allows you to switch between steering and drifting with the tap of button, presumably offering a deeper level of control over how you'll navigate courses.
Of course, it wouldn't be a new Mario Kart Tour tour (eh?) without more karts and gliders to unlock. The video you see above dives into the new items that will be available during the Winter Tour, which includes the Wild Wing from Mario Kart Wii. Gold Pass subscribers, meanwhile, will get the Radish Rider.
You can learn more about the Winter Tour in the video embedded above. Mario Kart Tour's Winter Tour kicks off tonight at 10 PM Pacific and runs until December 3rd at 9:59 PM Pacific, giving you two weeks on the nose to play through it.