Mario Kart Tour breaks Nintendo mobile records and it isn't even close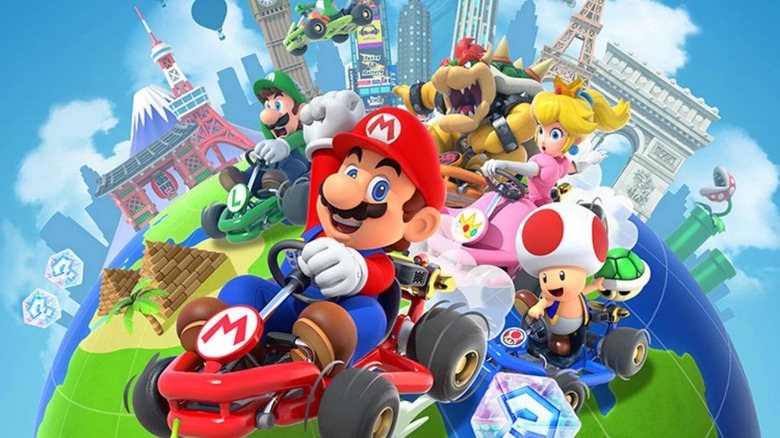 If you needed anymore proof that Mario Kart is one of Nintendo's biggest franchises, it seems you need to look no further than Mario Kart Tour. The game has reportedly enjoyed a lot of success in its first week of availability, topping all other Nintendo mobile games in terms of total downloads. In fact, looking at new data today, Mario Kart Tour had the most successful first week and it wasn't even close.
This data comes from SensorTower, which in a new report detailed Mario Kart Tour downloads across iOS and Android. SensorTower says that in its first week of availability, Mario Kart Tour pulled in a whopping 90.1 million downloads. In second place is Animal Crossing: Pocket Camp, which netted a comparatively-paltry 14.3 million downloads, with Super Mario Run's 13 million downloads coming in third.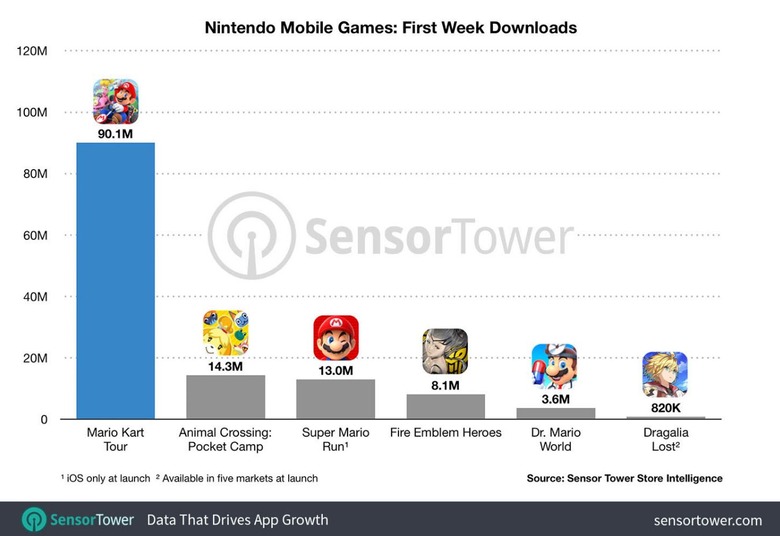 So, Mario Kart Tour's first week downloads are leagues ahead of Nintendo's other games, and while that may suggest that player spending would follow a similar trend, that actually isn't the case. In terms of first week spending, Mario Kart Tour actually finishes in third, pulling in $12.7 million. Super Mario Run – a game that's mostly behind a paywall – is second with $16.1 million, while Fire Emblem Heroes tops the list at $28.2 million.
In terms of downloads per platform, it probably won't come as much of a surprise that Android outpaces iOS. SensorTower says that Android users are responsible for 53.5 million downloads in the first week, while iOS users are responsible for the remaining 36.5 million. In terms of player spending, the positions are switched – iOS users spent $9.6 million on the game ($0.26 revenue per download) and Android users spent $3.1 million ($0.06 revenue per download).
So, Mario Kart Tour is off to a strong start on the download front, but its revenue is lacking a bit when compared to some of Nintendo's other mobile games. We'll see how Mario Kart Tour continues to perform from here on out, but so far, it looks like it's setting the bar for popularity among Nintendo's mobile lineup.