Mario Kart 8 Wii U bundle set to land May 30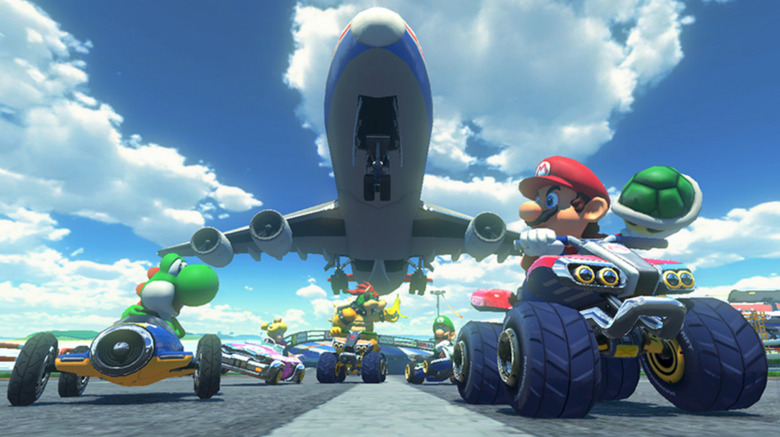 Mario Kart, among the best franchises Nintendo has of late, is getting ready to make a big splash on Wii U. To celebrate, Nintendo will be introducing a Wii U Mario Kart 8 bundle, which comes with a free download for one digital title from Nintendo's eShop. Along with Mario Kart TV and a slew of new items, racers, and levels, players can now be totally immersed in Mario Kart.
The Mario Kart 8 Wii U bundle will retail for $329.99, and come in a (mostly) flashy red color scheme. A black Wii U deluxe edition, red controller, and red wheel accessory are in the box, and will of course be bundled with the game itself. If you want more, Nintendo has you covered with a special offer for downloadable titles.
If you register your Mario Kart 8 game with Nintendo before June 30, you will get a free digital download, good for several titles. Pick up Pikmin 3, Wii Party U, The Legend of Zelda: The Wind Walker HD, or New Super Mario Bros U — just for registering. The offer isn't limited to the bundle, either. Nintendo tells us the offer also applies to those who but the game independently, so long as you register the title with Club Nintendo by the end of June.
New characters include Pink Gold Peach, Metal Mario, and Baby Rosalina. You can also play as your Mii character, and use new items like the Super Horn (which blows away other items) or Crazy Eight. Mario Kart TV allows you to view prior races, and also allows you to upload them to YouTube! The game is available for pre-order now, and will launch May 30.