Mario Kart 64 Track Recreated In GTA V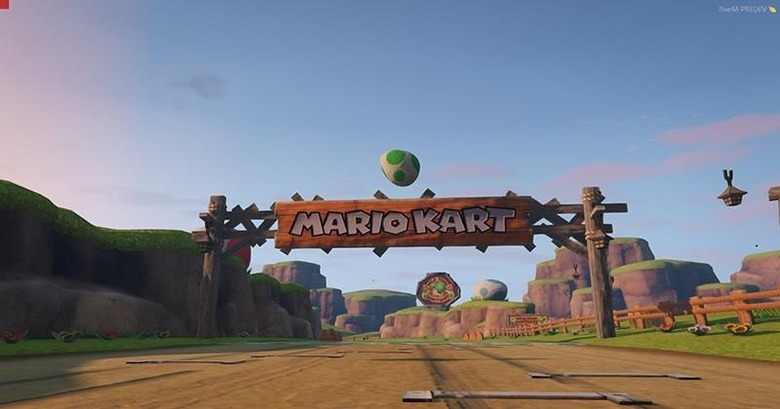 Mario Kart 64 is probably my favorite racing game of all time. No, it's likely not the best racing game out there, but it's the one I can remember having the most fun playing. Well, if you're like me and you want to relive some of those fond memories, you can do just that, in GTA V.
Thanks to a combined effort between two modders, you can play the iconic Yoshi Valley course from Mario Kart 64. The first modder, Ray Koopa managed to rip, convert, and optimize a set of textures from Mario Kart 8. Then, MrVicho13 used those to painstakingly recreate the track in its entirety.
The track looks pretty good, overall. It's got all of the same twists, turns, and various routes that I remember. Of course, it's just not the same without the power-ups and speed boosts that are a staple of the Mario Kart franchise.
The biggest limitation to this mod is the same one every other GTA V mod has. There is no way to play and enjoy this with your friends. Rockstar has locked down all multiplayer modding, which takes away most of the fun of a mod like this. I'm still holding out hope that they'll eventually cave and give us a way to do it in the future, but it doesn't seem very likely.
VIA: Kotaku
Source: GTAVMods