Mario comes to Minecraft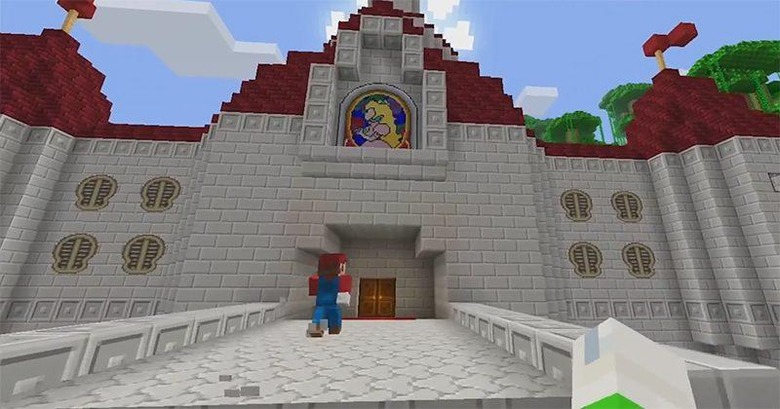 Back in December of last year, Microsoft released Minecraft on the Wii U. While it was nice to see the game on the new platform, it feels like the game is available on virtually every device known to mankind. So what sets this version apart from the rest? Well, at the time, it was hinted that Nintendo fans would be getting some special content in the game. After the initial hinting, we didn't really hear anything else about their future plans. But today, we finally know what they've been up to.
It's not too terribly often that we see Mario and company show up in a game that's not developed or published by Nintendo. Despite this fact, the company is letting everyone's favorite plumber make his way into Minecraft. And he won't be alone, either.
The game will soon be getting a new Super Mario-themed update, which will have a host of new content. This includes 40 new Mario Bros. character skins and 15 pieces of music from Super Mario 64. There will also be a new pre-made world that is entirely Mario themed. You'll find Goombas, Koopa Troopas, and even Princess Peach's castle.
The update will be released for free on May 17th for everyone who owns the digital version of the game. Nintendo will also release a physical retail version of the game on the same day, which will include all of the new content on the disc.