Marc Jacobs Riley watch is Apple Watch's best new competition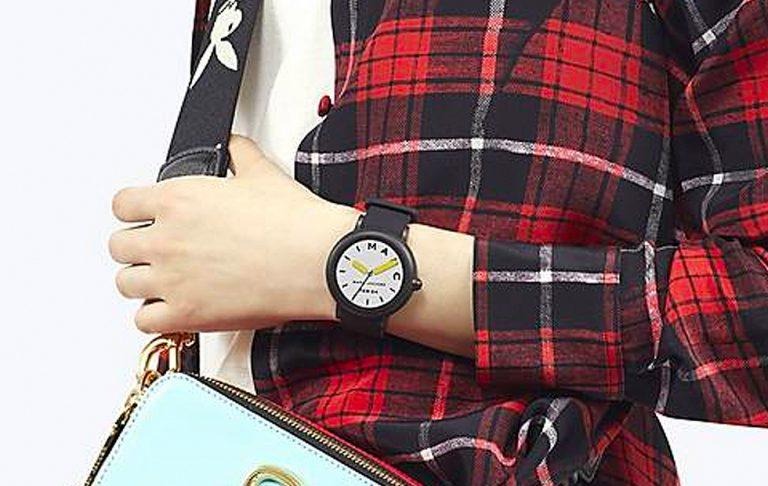 The Riley watch by Marc Jacobs was revealed in a new edition this week – complete with Wear OS. This was the first time the Marc Jacobs brand released its Riley design with Wear OS – but not the first time the Riley came as a so-called smartwatch. The first "Riley Hybrid Smartwatch" had analog parts, but a few "smart" features – like notifications and Bluetooth connectivity. This new Riley rolls with full-on Wear OS smartwatch software from Google.
The original Riley Hybrid Smartwatch has three buttons on its side, this new Riley has one. This new watch has a touchscreen, and has all the functionality you've come to expect from Wear OS. And it's super hype fashionable, too. Just about as fashionable as any Marc Jacobs piece of equipment – complete with several colorways.
One color combo is Rose Gold and Cement. Another is Gold and White, and a third is Black. All colors cost the same, and all are able to run the same software – and have the same set of watch faces, if you do so desire to run through the lot.
This smartwatch has the following features: A touchscreen display, a silicone wrist strap (one in the box), and a 42MM case size. That's ONE size, there's no separate different size for different sorts of people.
Inside is Wear OS, compatible with Android OS 4.4+ and iPhone5/iOS 8.1+. Users will be able to receive calls, texts, and other notifications of many sorts. Users will be able to track activities with built-in sensors, and ask all manner of questions with built-in microphone+ Google Assistant. You'll need an internet connection for that, but you'll be connected to your smartphone anyway, so there you go!
Each version of this watch costs $295 USD and can be purchased online at Marc Jacobs dot com right this minute. These watches are compatible with other watch straps, too, so feel free to get wacky with the strap combos of many sorts. Ask Marc, he knows what's up.
While this watch might LOOK the part of an Apple Watch competitor, Apple remains in the iPad position. Until Google makes their own singular Wear OS device to compete, people are going to continue associating the smartwatch with Apple Watch. Meanwhile this smartwatch is pretty sweet on its own, with or without the battle between all other smartwatches.