Marantz M-CR502 mini audio system announced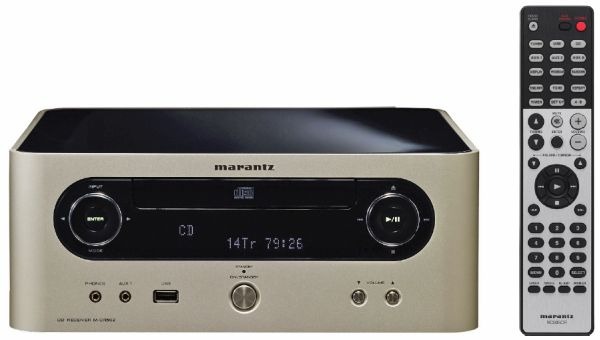 In case you're wondering what's new in Japan, Marantz has just announced a brand new mini audio system that's sure to garner some attention. The M-CR502 is compact yet is a real powerhouse.
This new system sports an amplifier, speakers and a CD player. Outfitted with a USB port, this system makes playing music from a MP3 player easy. An AM/FM radio rounds out the deal. The system features a frequency response of 5Hz-20kH, a signal noise ratio of 86dB and 50W x2 of RMS output power.
The Marantz M-CR502 is expected to cost 59850 Yen, or about $607. Also a part of the system is a pair of speakers, the LS702. These are two-way speakers with 100W and a crossover frequency of 2kHz. Included is a 130mm subwoofer and a 25mm tweeter, which will cost you 49350 Yen, or about $501.