Man turns classic DeLoreans into strange rides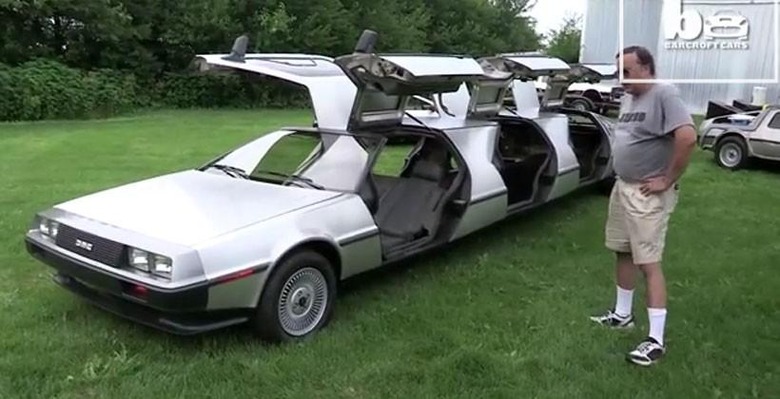 The DeLorean is one of the coolest looking classic sports cars in the world. Any child of the 80s will remember the car fondly from the Back to the Future movie franchise. That film series had a DeLorean as the time machine because Doc Brown wanted to make a time machine with style. A guy named Rich Weissensel has taken to making these rather rare cars into some very strange contraptions.
So far, the man has taken the DeLorean cars and turned them into five different custom creations. He has in his collection a three gull wing door stretch limo, a very nice replica of the Back to the Future time machine, a monster truck, a hovercraft, and a convertible.
Any of these cars will make classic car purists cringe, except for maybe the movie replica car, which is very cool. I wonder what happens to the replica when it hits 88mph. DeLoreans always looked fast, but original cars had rather anemic 6-cylinder engines that didn't offer performance up to par with their style.
The cars haven't exactly been restored to their original beauty. The monster truck clearly has some messed up paint on the front. We never really get a good close look at the Back to the Future car or most of the others. The limo and monster truck take up most of the video.