Man flies through tiny mountain crevasse wearing wingsuit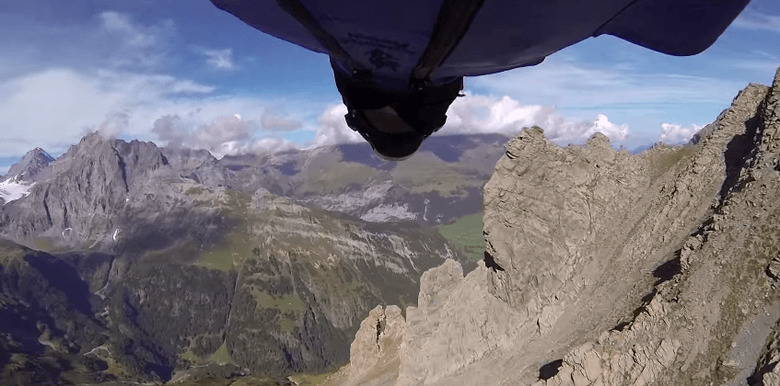 This month GoPro published a video of what it says may have been the most technical and difficult BASE jump ever successfully pulled off. The video shows a man who dons a wingsuit and uses it to soar down a mountain in the same manner as a superhero, flying squirrel, or sugar glider, only with an extra dose of technical precision — he navigates it through a small crevasse in a rock formation in the mountains, a stunt you'd otherwise only see in the movies.
The man is named Uli Emanuele, and he spent three years perfecting his mission of flying through a crevasse in a rock formation. We see one example in the video below of him failing to pull it off — that's when he decides to go at it from the other direction, a decision that will ultimately prove successful.
In the video we see Emanuele climb up the mountain to the area where the rock formation lies, then don the wingsuit and take the plunge. He recorded the entire event on a GoPro HERO2 camera, hence GoPro's enthusiastic displaying of his accomplishment.
The "cave" in the rock formation measures in at eight or nine feet wide, and would have proven painful had he failed to so carefully zip between the rocks. Be sure to watch the video in its entirety — we get a nice look at his descent down the mountain. Don't forget to bump the quality up to 1080p!
SOURCE: GoPro