Man arrested for plotting ownership scheme against Facebook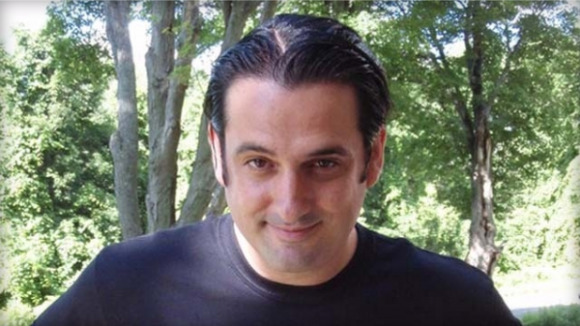 39-year-old Paul Ceglia, a New York wood pellet salesman who claimed he owned a huge stake in Facebook by forging documents, was arrested today and taken into custody by US Postal inspectors at Ceglia's home in Wellsville, NY. He was arrested on charges that he falsified records and destroyed evidence in a multi-billion dollar scheme to defraud Facebook and the company's CEO, Mark Zuckerberg.
The story goes back two years ago when Ceglia filed a lawsuit against Zuckerberg, claiming that the two signed a contract in April 2003 that promised Ceglia a 50% stake in the social network. However, many of the documents and emails turned out to be falsified, and the date that the fake contract was signed (April 28, 2003) is said to be before the time period that the idea of starting Facebook came up.
Ceglia was running an online business called Streetfax.com back in 2003, and the two of them indeed signed a contract that would pay Zuckerberg for programming work. However, Ceglia claimed that as part of the deal, Zuckerberg promised him at least 50% ownership of Facebook. While the contract for programming work between Ceglia and Zuckerberg is certainly true, authorities ended up finding the real contract on Ceglia's computer, which made no mention of Facebook or an ownership agreement.
A search through Harvard's email servers produced no evidence of emails that Ceglia described in his lawsuit, and authorities found falsified existing records on his computer that support Celgia's many untrue claims. Ceglia was officially charged with one count of mail fraud and one count of wire fraud, each of which carries a maximum sentence of 20 years in prison.
[via Forbes]