MakerBot releases Android app to control 3D printers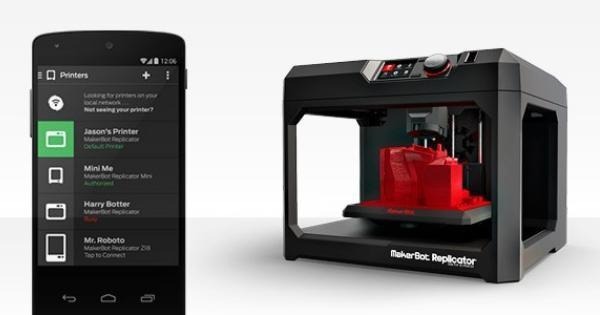 As most often the case, iOS usually gets its version of an app first before Android. Now fans of Google's mobile platform need not be green-eyed anymore. MakerBot has finally released an Android app for its 3D printers that will enable users to control and monitor their 3D printing activities from a bit of a distance. But don't go dreaming of starting a print from your office and arriving home to see it finished, as the app doesn't work that way just yet.
For the time being, the app only works if the Android device and the 3D printer are sitting on the same network. In this situation, the app gives the user full access to the 3D printer's basic functionality. This means starting a print and monitoring its progress using the printer's on-board camera, a useful feature if you need to be in another room in the house or building. In addition, the app gives you access to your MakerBot Cloud Library and even lets your print directly from your library.
Want to print something that isn't in your library? Worry not! MakerBot has also updated its Thingiverse app with support for the new MakerBot Android app. If you see something from Thingiverse that tickles your fancy, simply tap the print button and the MakerBot app will open up to get the printing process started.
This is just version 1.0 of the app and MakerBot has a few things planned for future releases. Perhaps most interesting is 3G and 4G support that will really let you print even when you're not in the same network as your 3D printer. They also plan on including deeper Thingiverse integration, allowing users to browse Thingiverse right within the app, removing the need to switch back and forth between the two apps.
Download: MakerBot for on Google Play Store
SOURCE: MakerBot