Make your own bunk in Fallout Shelter on Xbox One, Windows 10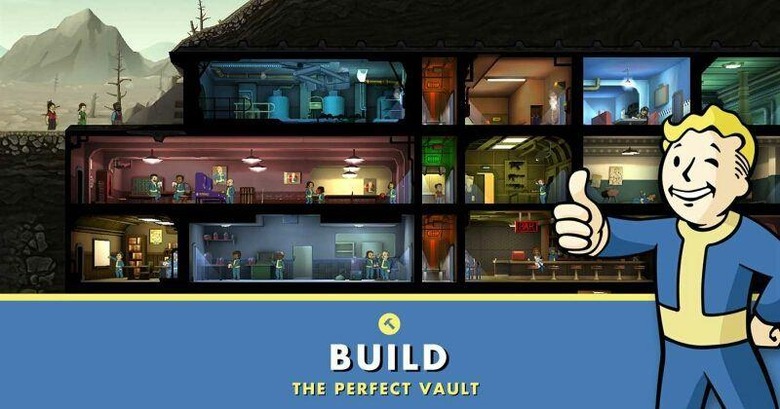 As promised, Fallout Shelter has made its way to Microsoft's gaming platforms, which is to say, the Xbox One and Windows 10 (sorry, Xbox 360 owners). If you were, however, expecting a fast-paced, high-stress game, not to mention a first person shooter, that the Fallout series has been famous for, you might want to look elsewhere. Fallout Shelter is all about keeping your residents happy and alive in a post-apocalyptic underground bunk.
Its SIMs in a post-nuclear world, really. even the art style encourages you not to take the game too seriously. As least not too much. The goal of the game is simple. Build an underground Fallout Vault, invite Dwellers, and keep them happy and productive. But as anyone who has played a SIMs game before knows, that simplicity is a big fat lie. Especially when the whole world is out to get you.
In Fallout Shelter, not everything happens inside the Vaults only. In addition to keeping your Dwellers preoccupied with their own jobs, you also get to send them out into the post-apocalyptic wasteland to explore and loot without dying in the process. You also have to defend your Vault against those who would seek to destroy or steal it from you. But beware that not all threats come only from outside.
Initially launched for mobile devices, Fallout Shelter has actually been long available on PCs via Steam. But with its launch on the Windows Store, it gets one feature not available in the Steam version: Xbox Play Anywhere. Buy it once, either on the Xbox One or on Windows 10 and you get both console and PC versions. Even better, you can seamlessly switch between one or the other, safe in the knowledge that your save games and achievements will be synced across both.
And if that weren't enough, Fallout Shelter is available totally for free. Just be warned of in-app purchases and potential addiction.
SOURCE: Xbox