Major League Gaming Anaheim competition shatters records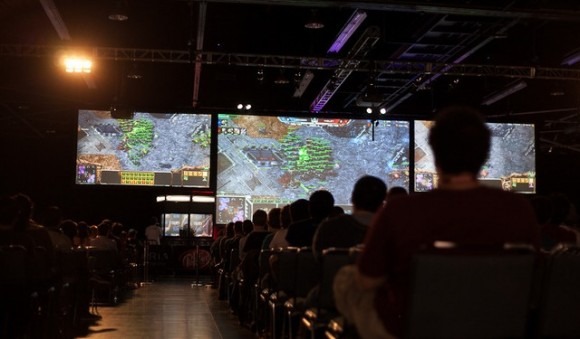 If you think that professional video game competitions will never gain significant popularity in the US, then you haven't been following Major League Gaming (MLG). The leader in pro gaming circuits in the country announced that it has shattered viewership records with its latest event. At one point, there were 437,000 people streaming concurrently.
And over the course of the three-day spats of competition, a total of 4.7 million viewers tuned in. Both of those numbers are records for the MLG. The busiest day was on Sunday, when 2.2 million unique online viewers decided to watch incredible gamers doing what they do best. And surprisingly, more than 20,000 people went to Anaheim to watch the event live and in person.
Professional gaming is a huge part of the culture in South Korea, as well as other regions including Europe. However, in the US, it has not caught on quite as much. This latest event, though, shows that the event is on the rise. In fact, the number of peak concurrent online viewers almost doubled from the last MLG event in 2011 to this latest Anaheim event.
[via Mashable]